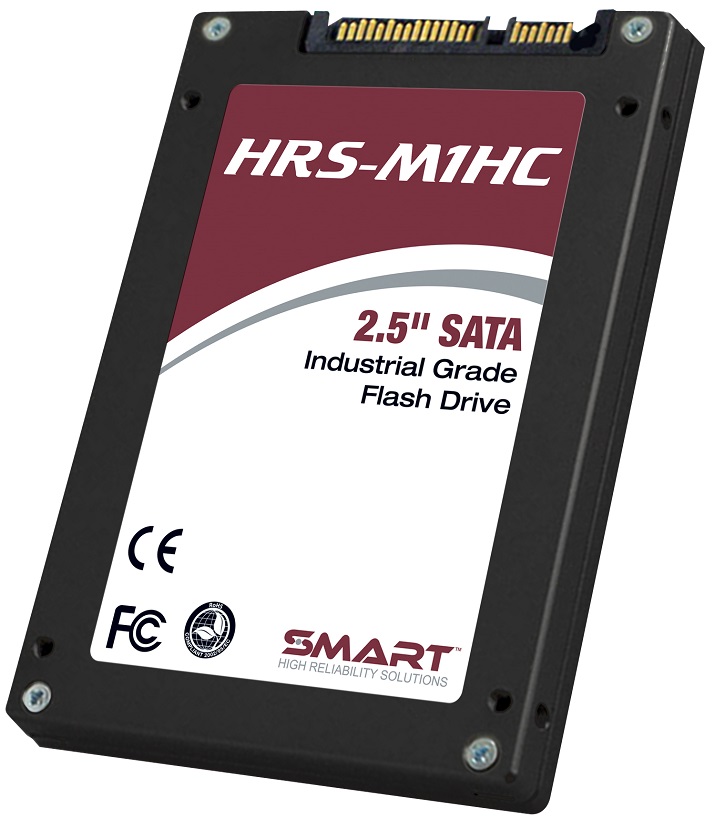 The 8TB HRS-M1HC 2 SSD. Image credit: SMART High Reliability Solutions LLC
SMART High Reliability Solutions LLC has rolled out a solid state drive (SSD) for specialized applications in the defense, aerospace and industrial markets.
The 8TB HRS-M1HC 2.5-inch SATA 6 Gb/sec SSD is the latest drive in SMART's ruggedized and secure portfolio of SSDs. This new iteration is designed for land, air and sea applications where collecting and storing large amounts of mission critical information is essential, the company says.
The SSD is housed in a high-strength industrial 9.5 mm enclosure and features a sequential read speed of 520GB/s and write speed of 500MB/s. It also includes error correction, encryption capabilities, protection against data corruption and self-monitoring analysis and reporting technology (S.M.A.R.T.) attributes. It also operates up to altitudes of 100,000 feet.
The HRS-M1HC operates at an industrial temperature of negative 40 degrees to 85 degrees Celsius and can withstand shock and vibration up to 1,000g.