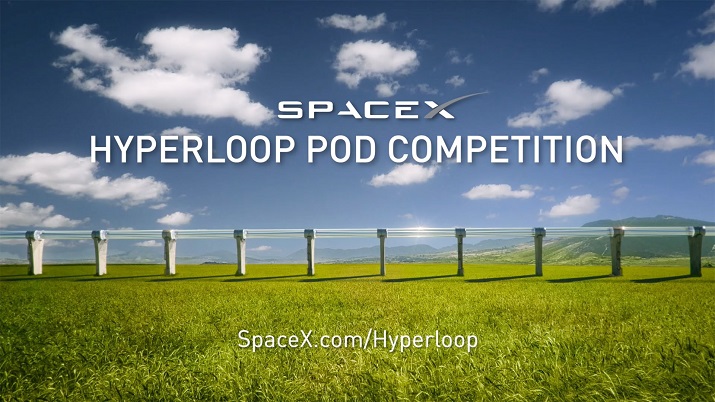 The second Hyperloop competition will focus only on the speed of the pods. Image credit: SpaceX
In late January, SpaceX completed its first Hyperloop competition where 27 teams were tasked with building the best pod capable of delivering passengers along a mile-long test track and passing a series of tests.
Now, SpaceX has detailed the second competition involving new and returning student teams from throughout the world working with academia to create pods that may one day lead to a new form of commercial travel.
While the first competition was focused on building the best possible pod based on structural and vacuum chamber tests, this new competition will focus on one single aspect to the Hyperloop—speed. Hyperloop promises a mode of transportation that will connect people to cities in a matter of minutes rather than hours with speeds up to 745 miles per hour. If SpaceX and the technology ever hope to get to a point of commercialization, they must demonstrate that these speeds are possible.
The second competition will take place Aug. 25-27 on SpaceX's test track in Hawthorne, California, and will include previous winner Technical University of Munich as well as pods from University of California, Santa Barbara, Keio University, Purdue University, University of Maryland, University of Washington, Virginia Tech, University of Michigan, Princeton University, Warsaw University of Technology and BITS Pilani of India.