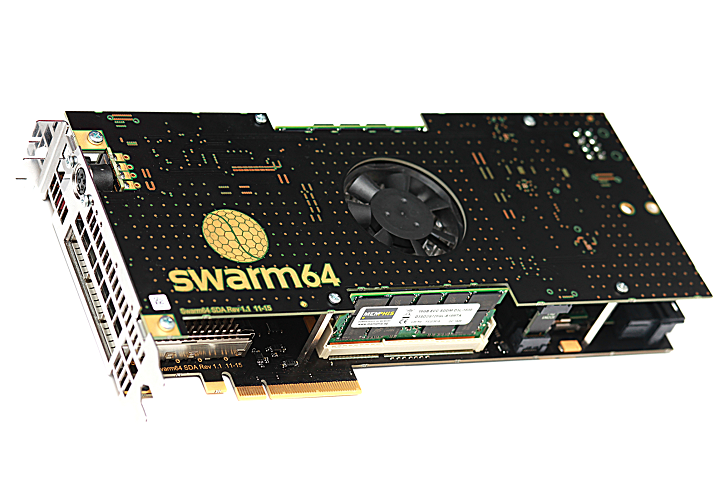 The Swarm64SDA plug-in card. Image credit: Swarm64
Norwegian database accelerator Swarm64 has introduced a new PCIe card equipped with field programmable gate arrays (FPGAs) from Intel Corp. that enables up to 10X faster performance on open source databases such as MariaDB, PostgreSQL and MySQL.
The plug-in card allows a single server to field more than a million records per second as well as analyze the data in real-time. Using Intel Arria 10 FPGAs, the board offloads CPU use and plugs into MariaDB while being accessible through the storage engine interface. It also can be fully controlled and configured by any MariaDB user.
Swarm64 says current databases are inadequate for processing large amounts of high velocity data within real-time limits. To bring big data analysis available to mainstream databases, the Swarm64SDA plug-in card eliminates the risks and expenditures inherent to introducing new IT systems with its ease-of-use and price.
"Many traditional industries face a data explosion from growing numbers of connected 'things' and companies want to expand their business models to include data analytics," says Karsten Rönner, CEO of Swarm64. "The Swarm64SDA enables anyone with basic skills in relational databases to gain deep new business insights."