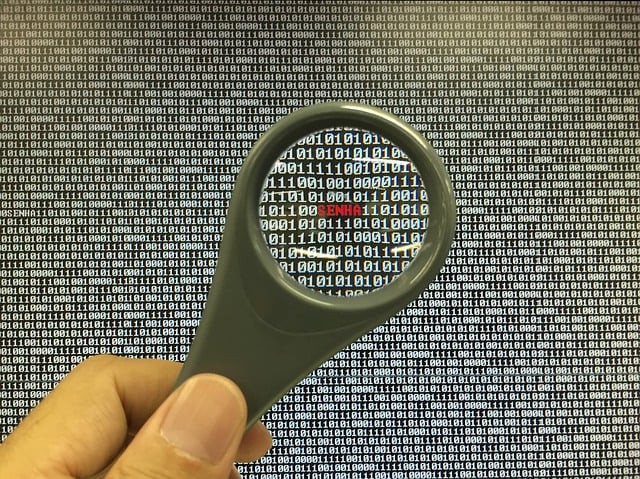 Image credit: Pixabay
If you know someone with a natural aptitude for technology who is looking for a reliable career with a decent, long-term outlook, you might steer them in the direction of the cybersecurity industry.
Cybersecurity, protecting computer systems and devices from threats and attacks, has become an industry with almost zero unemployment worldwide. For instance, there were one million cybersecurity positions available worldwide in 2016—roughly 200,000 of which were open in the United States. Because there is such a deficit in people trained to actually protect systems and because there is an increase in the ways and means of experiencing a cyber-attack, this industry is expected to be a thriving one for some time. The need for people in the cybersecurity field is high, with the industry forecasted to be the fastest-growing for 2017 (and that expectation goes even beyond 2017).
The Appeal
A position in the cybersecurity field can mean job security, limitless career advancement, and a salary approaching six figures (making, on average, nine percent more than other IT workers).
Education
Pursuing a position in the cybersecurity field might begin with earning a bachelor's degree in programming, engineering or computer science. However, not having an advanced degree in one of these subjects may not exclude you from opportunities in this field. Taking online courses and receiving desirable certifications may work just as well as a degree. There are even courses tailored for newcomers interested in the field.
Some of the most sought-after certifications, according to ITCareerFinder.com:
CISSP (Certified Information Systems Security Professional); CISA (Certified Information Systems Auditor); CISM (Certified Information Security Manager); GSEC (GIAC Security Essentials Certification); CRISC (Certified in Risk and Information Systems Control); CEH (Certified Ethical Hacker); ECSA (EC-Council Certified Security Analyst); GPEN (GIAC Penetration Tester); CompTIA Security+; and SSCP (Systems Security Certified Practitioner).
While some of the certification courses can exclusively focus on one topic area (for example, ethical hacking), many other certifications can play double-duty and be applied to a variety of disciplines under the cybersecurity heading. Unfortunately, certification classes can sometimes be costly, and repeated courses may be necessary to maintain certification.
Ultimately, you don't have to be a graduate from a top school to pursue a career and have success in this field. Certifications, which can also be obtained as an undergraduate, are impressive to employers.
Positions
For those just starting in the cybersecurity field, it is likely that their first position will be as an information security analyst. However, there are several other positions in the cybersecurity field. The following are just a few examples of those positions:
Chief Information Security Officer: Typically, the head of the computer security department and its staff.
Cryptographer: Responsible for encrypting sensitive information, developing algorithms, etc.
Forensics Expert: A digital detective conducting investigations with the information retrieved from computers/networks/other data storage devices.
Incident Responder: Responsible for immediately addressing cyber threats within an organization.
Penetration Tester: Responsible for hacking systems to expose vulnerabilities. An "ethical" hacker.
Security Administrator: The point person responsible for a cybersecurity system.
Security Analyst: Detects and prevents threats to a system.
Security Architect: Designs and oversees computer security.
Security Auditor: Investigates the safety and effectiveness of a computer system and its related components.
Security Consultant: Acts as an advisor on IT matters.
Security Director: Responsible for overseeing cybersecurity measures throughout an organization.
Security Engineer: Responsible for the building and maintenance of an organization's security solutions.
Security Manager: Responsible for managing everything for an organization's IT system from solutions to policies and training procedures.
Security Software Developer: Develops security software.
Security Specialist: An entry-level IT security position.
Security Code Auditor: Responsible for reviewing source code to catch weaknesses, etc.
Vulnerability Assessor: Responsible for identifying vulnerabilities.
Drawbacks
While there are many reasons to get into the cybersecurity field, there are just as many challenges to this type of work; namely, the constantly changing devices and technology. Employers are often resistant to changing how they conduct their IT departments. Unfortunately, this leaves them vulnerable to new kinds of attacks.
In addition to longer hours in the workplace, cybersecurity employees are also expected to have a certain amount of precision in their work. They must be detailed and accurate in their moves, leaving little room for error because a mistake (especially if you are working cybersecurity for the government or military) could be earth-shattering.
Resources
Cyberdegrees.org—Jobs in Cyber Security
Forbes—One Million Cybersecurity Job Openings in 2016
ITCareerFinder.com—10 Hot Cyber Security Certifications for 2017
Identity Week—So You're Interested in a Cyber Security Career…