At the Applied Power Electronics Conference and Exposition (APEC) 2017 in Tampa, Florida, Vishay's Inductors Division demonstrated its IHLE, IFLR, and IHLP series products. The company showed off how the IHLE series offers significant reduction in high frequency EMI noise compared to other types of power inductors. IHLE series inductors provide high temperature operation to +155 °C, coplanarity of their four terminals within ≤ 100µm, and feature integrated e-shields for EMI reduction. Other demonstrations by Vishay included a comparison of high frequency switching off IHLP and IFLR series devices to different inductor types. The test features a frequency range from 250 kHz to 1 MHz, and an operating current range from 1 A to 25 A.
Shot live at APEC, the above video demonstrates the noise from different types of inductors. Take a look.
Below, you will see some of Vishay's inductors and transformers offerings displayed during the show.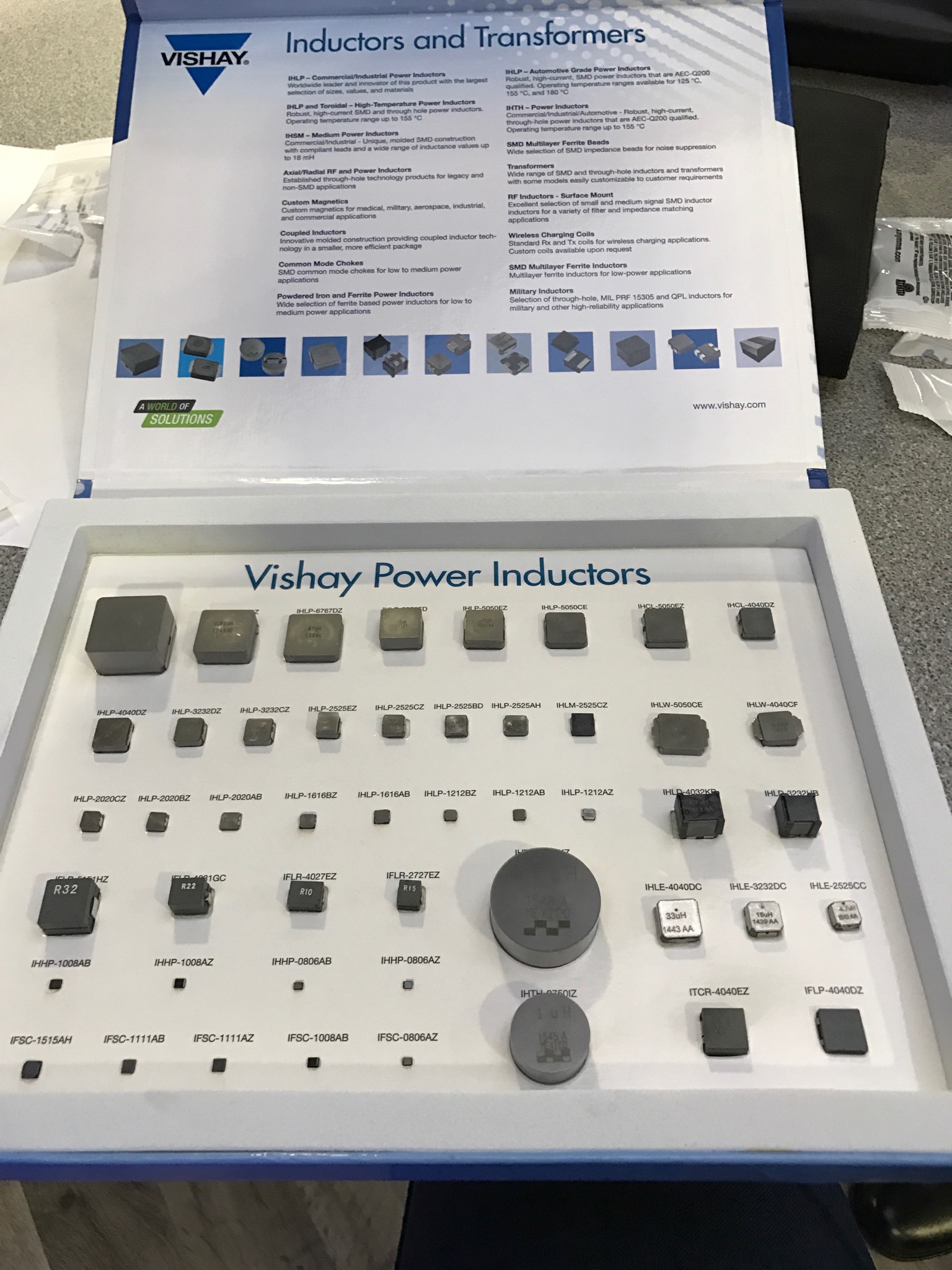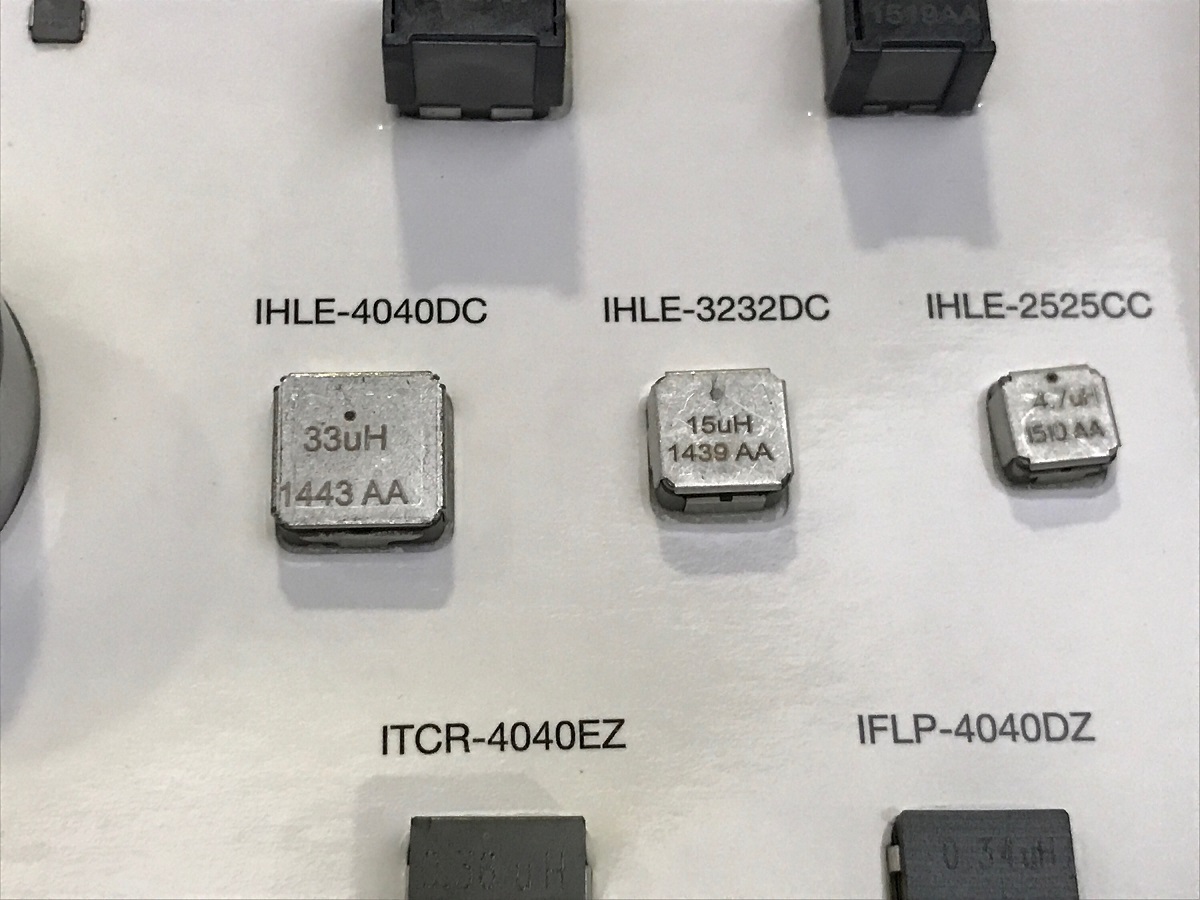 Vishay offerings.