Lighting Science has been tasked with developing and installing adjustable light emitting diode (LED) lights into the Lowline Lab, a testing ground for Lowline, a Manhattan-based underground park.
The lights will be installed in a 1,000 square foot aluminum canopy suspended above the plants providing soft-white light that will mimic daylight hours. Another set of lighting will use Lighting Science's VividGro LED indoor growth light spectrum technology.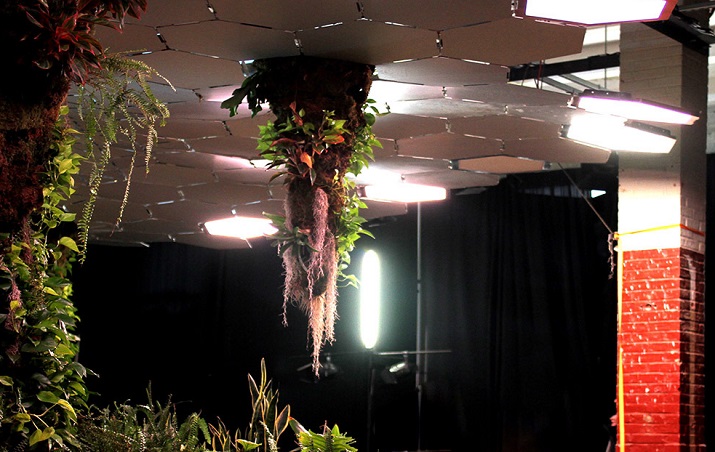 The Lowline Lab features more than 3,500 plants and is the precursor to a larger project that will make up the world's first underground park. Source: Lowline VividGro has been proven to increase plant yield by up to 30 percent, increase the nutritional density of crops by about 10 percent to 12 percent and decrease energy consumption by up to 45 percent, Lighting Science says. The Lowline Lab features more than 3,500 plants and uses experimental technology to harness the power of natural sunlight through funnel-like solar installations that magnify and direct beams of sunlight to the underground plant life.
Lighting Science has found that its VividGro LED panels were able to achieve the right light intensity, duration and spectrum necessary for a wide range of flowers, plants, fruits and vegetables to thrive even during the darkest winter days.
"You know you're onto something when you can grow pineapples and tomatoes during a New York winter underground," says James Ramsey, co-founder of the Lowline.
About the Lowline
The Lowline is converting an old underground trolley terminal on the Lower East Side of New York City into a botanical garden and cultural attraction in one of the world's most dense urban environments. The Lowline Lab has been in operation for the past year and is an experiment in new ways that cities and communities can reclaim abandoned urban spaces by creating a sustainable environment for subterranean ecosystems.
Set to open in 2021, the Lowline will be the world's first underground park and will contain a range of flora and fauna that will experience natural photosynthesis without direct access to sunlight. The goal is not just to create new ways to use public spaces but also to provide new technology solutions for indoor agriculture and sustainably-grown local food production.