Nissan is working with wireless power transfer over distance vendor WiTricity on accelerating adoption of wireless electric vehicle (EV) charging systems.
WiTricity's wireless charging system allows for a charging pad on or under the ground that uses magnetic resonance technology to send energy to the vehicle parked above it without any cables or moving parts. WiTricity's DRIVE system works with all types of EVs ranging from low-ground clearance sports cars to high-ground clearance SUVs.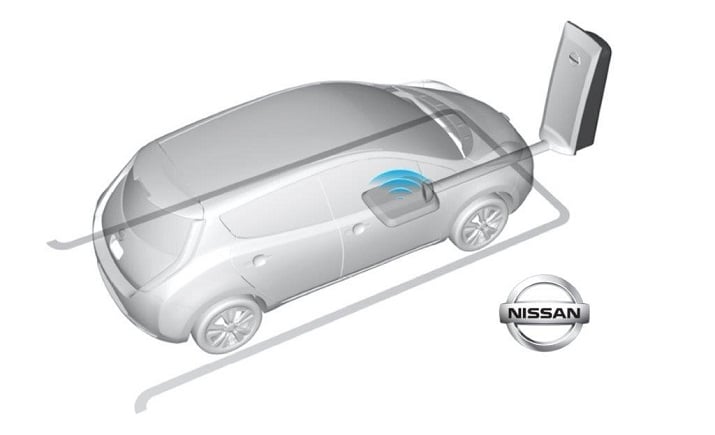 Wireless electric vehicle charging involves placing a car over a charging pad using magnetic resonance technology without cables or moving parts. Source: WiTricity Nissan says the potential benefits of wireless charging can help consumers get behind the idea of owning an electric vehicle as it will be a charging system that is universal to make and model. Interoperability in charging is seen as a possible key component to higher adoption rates because it simplifies the process of charging, at least in theory.
Under the agreement, the companies will work to ensure that the wireless charging systems will have a high degree of interoperability, will be easy to use and will charge vehicles quickly in order to ease consumers' range anxiety.
"In order for us to realize a future of transportation that is electrified, shared and autonomous, we need a wireless charging solution that works for all vehicles," says Alex Gruzen, CEO of WiTricity.