The encryption and protection of a patient's medical records to preserve privacy is a big deal; healthcare providers and facilities in non-compliance can face hefty fines and punishments. In fact, stringent regulations under the Health Insurance Portability and Accountability Act (HIPAA) have been one of the stumbling blocks to widespread adoption of telemedicine and mobile healthcare options. Now, researchers at Binghamton University, State University of New York (SUNY-Binghamton) have created a way to protect personal electronic health records using the patient's heartbeat.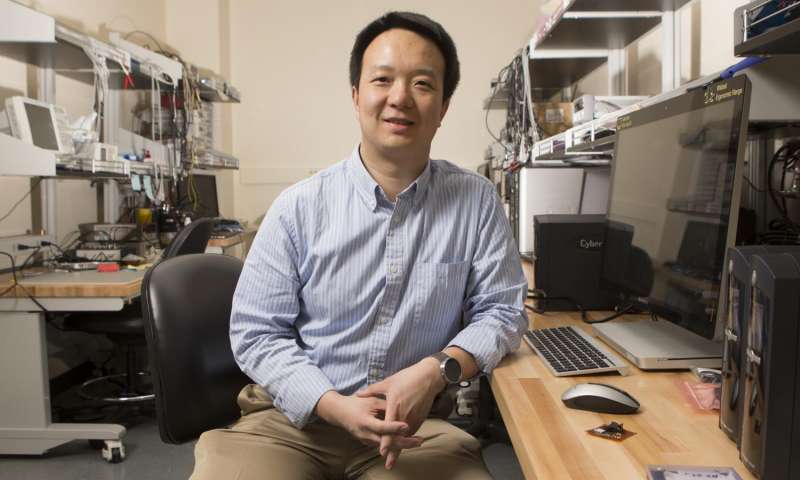 Zhanpeng Jin led a research team to create a new encryption method using a person's heartbeat. / Credit: Binghamton University"The cost and complexity of traditional encryption solutions prevent them being directly applied to telemedicine or mobile healthcare," said Zhanpeng Jin, assistant professor in the Department of Electrical and Computer Engineering at the Thomas J. Watson School of Engineering and Applied Science at Binghamton University, in a press release issued by the university. "Those systems are gradually replacing clinic-centered healthcare, and we wanted to find a unique solution to protect sensitive personal health data with something simple, available and cost-effective."

The researchers encrypted and decrypted patient data files using the patient's unique electrocardiograph (ECG), or the measurement of the electrical activity of the heart using biosensors, as the key. In essence, the patient's unique ECG patterns are the password to access electronic health records.

The technology isn't ready for mainstream use yet. Because a person's ECG may change due to age, illness, or injury, researchers must find a way to incorporate those values by identifying the characteristics that remain the same under any conditions, but are also unique to that individual.

The findings were presented for the first time in a paper written by Jin and his colleagues, Assistant Professor Linke Guo and Associate Professor Yu Chen, along with PhD candidates Pei Huang and Borui Li, at the The IEEE Global Communications Conference (GLOBECOM 2016) in Washington, D.C. last month.