Editor's note: This article is the first in a series that will highlight key points from recent conversations IHS has had with vendors providing hardware and software solutions to health care providers. In general, all of the conversations in this series involve managing the care continuum through technology innovation. The first discussion was held with Dr. Joshua Lee, Chief Information Officer (CIO) for Keck Medicine of USC.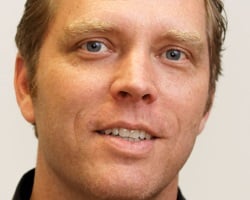 Shane WalkerThe world of the healthcare CIO is certainly challenging. Beyond keeping the systems running, thwarting security breaches and managing a complex regulatory environment, they must also provide analytics to improve operations, enable increased mobility and data interoperability, and foster greater patient engagement. This is a tall order, and critical to the success of any healthcare system.
The conversation with Dr. Lee centered on these challenges, with specific focus on imaging and storage trends, cloud uptake, data analytics, mobility, remote monitoring, patient engagement and electronic medical records.
Shane Walker: IHS estimates that the worldwide spend on electronic medical record (EMR) software and services reached nearly $11 billion during 2014, making it one of the largest healthcare IT product markets, with several large vendors competing in space such as Epic, Cerner, Meditech, Allscripts, McKesson and GE Healthcare. This market growth is due in a large part to financial incentives for hospitals and physician practices to adopt an Electronic Medical Record (EMR) system, such as the HITECH Act and Meaningful Use (MU) in the United States, as well as the eHealth initiative in Australia. Saudi Arabia, the United Arab Emirates, and several other countries in Southeast Asia are also investing significantly in a national healthcare IT strategy. Despite having already spent $30 billion through HITECH, the U.S. continues to be incentivized through the inclusion of advanced clinical processes in MU Stage 2 and improved care outcomes which are part of MU Stage 3, not to mention ICD-10 (the deadline for Stage 2 was extended to 2016 earlier this year, while the deadline for Stage 3 was extended to 2017, and the compliance date for ICD-10 was extended to October 2015). What was your experience with migrating to an EMR, and have you landed on a single vendor?
Dr. Joshua Lee: We migrated to Cerner Millenium for all patient care functions. Prior to Cerner we were using what I would refer to as three partial systems from Cerner, McKesson and Allscripts. The new Cerner system is delivered as a single interface called KeckCare throughout the entire healthcare system. This was several years in the making, and now KeckCare is being implemented at Keck Hospital of USC and USC Norris Comprehensive Cancer Center and Hospital. KeckCare is facilitating multi-disciplinary care and real-time clinical information and decision support tools. It makes the care we provide more patient centered and extends the continuum of care record to both inpatient and outpatient facilities. We now have a true online home for all of our patients and providers. The only exception is oncology, which is still paper-based but moving toward digitization.
SW: Are you making use of cloud service, or software-as-a-service (SaaS)?
JL: Our EMR is 100 percent remote hosted, but not SaaS. SaaS makes sense for ambulatory facilities due to lack of infrastructure and limited budget, but not for inpatient facilities. Keck's goal of care across the continuum necessitates that we have control over the EMR application and can fundamentally impact the user experience; this includes the patient-facing tool. Any facility within the Keck system makes use of KeckCare.
SW: There has been a considerable amount of attention placed on free EMR offerings for smaller ambulatory facilities, one example of these vendors being Practice Fusion. Their business model is driven primarily by revenue from ad-insertion within the EMR. Physicians that opt out, and go for the non-advertised service are charged a fee, similar to athenahealth or eClinicalWorks. Is this something you would ever consider?
JL: One of our principal concerns is having control over the patient experience and we are willing to invest in that, so the answer is no. However, I still think SaaS can make sense for smaller practices that are working within a very tight budget. Questions they need to ask themselves before going with a SaaS provider are whether or not their data is ultimately transferrable should they leave the service, and what is the cost to sever the service and retain the data.
Trends in Imaging and Storage Requirements
SW: During 2015, IHS expects spending on healthcare data storage to reach $1.7 billion on a global basis, continuing a trend of four percent long-term revenue growth. We also expect twenty percent annual increases in storage requirements, with average imaging studies at files sizes of 100 megabytes. What are your current storage requirements and how will this change over the next few years? Is the most demand coming from administrative, imaging, or billing? And where is your data stored?
JL: Our EMR data is stored in Kansas City; this is due to the fact that Cerner has storage locations in Missouri. Our other data storage is local, which is replicated for disaster recovery in Las Vegas. I would estimate that imaging comprises 10-20 percent of the storage requirement. So, it is sizable but not the primary driver of our storage demand. Our total storage is currently at one petabyte, with imaging at 150 terabytes. I agree that average image file sizes are probably around 100 megabytes at the moment, but 3D reconstruction is driving many of these files into the gigabyte range. There are other data rich sources beyond imaging, such as dermatology photos, outside scans of documents, and more data from patients that are communicating through the health portal—what may have been a phone call previously is now digital communication, and stored. Also, connections with wearables such as activity monitors and point of care glucose monitors are beginning to emerge. Regulations require us to send a summary of care document from all of these patient interactions, which are replicated in every EMR within the patient's continuum of care. Some of this data may exist in five EMRs; this will drive further data storage growth.
SW: What is your level of file redundancy, and at what point do you purge?
JL: California requires a seven year minimum, but Keck implements a 20-year retention period. For images, we keep one within the PACS, and two copies within offsite storage. So, we implement three levels of file redundancy.
SW: Do you use file compression to limit the storage requirement?
JL: We do not compress at the storage level, however each application can do compression. Our largest PACS system from Fuji does not compress, some of the video type modalities do compression.
Wearable Technology, Patient Engagement and IoT
SW: You mentioned wearable technology; I know that the USC Center for Body Computing (CBC) has been investigating the use of digital health products as solutions to rising health care costs for some time. In our own analysis at IHS, we expect nearly 500 million wearable devices for medical and fitness applications will ship over the next five years. While much of the demand today stems from consumer interest, additional volumes in the mid to long-term will be driven by healthcare providers, employers and payers. Can you comment on your thoughts on this from the CIO perspective?
JL: The CBC has been doing exciting research in mHealth since 2005, incorporating chronic disease management, sports monitoring and gaming to identify ways to extend the reach of care delivery beyond the hospital. And as I mentioned previously, I am aware of trials that are underway to connect certain wearables with the EMR, and we are looking at this as well. However, these are not being used at USC yet, but I expect them to be introduced soon. For me, 2015 is the year of familiarizing our patients with the portal, 2016 will be the year of integration with home monitoring. Right now, 5-10 percent of our patients are currently making use of the portal. This is a good start, but I want to see an increase this year. Next, we will look to extend home monitoring, most likely with something as simple as a weight scale as an early example.
SW: How about within the walls of the hospital, are you considering wearable integration there?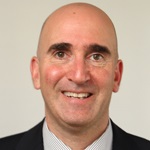 Joshua LeeJL: Definitely, we are currently in a pilot program with Sotera Wireless and their wearable patient monitoring system. I expect this to be a significant contributor to increased patient safety within the facility.
SW: What about the impact of increased data from these wearable devices on your network, both in and out of the hospital? Do you anticipate a strain?
JL: I expect the impact to be minimal in the near-term. We have an infrastructure in place that can accommodate the additional demand for some time.
SW: Going back to patient engagement for a moment, do you see the USC Telehealth telemedicine as being a contributor?
JL: Yes. This telemedicine program is still fairly nascent, with 50 to 100 sessions per month. However, these e-visits, or tele-visits, are seen as very important for "maintenance health," limiting the need for patients to come into the hospital. I expect that the number of sessions we conduct will continue to increase steadily, increasing our level of engagement with patients as well as our overall quality of care. The bonus for being in the top quartile for quality of care measures is important, and the financial investments our healthcare system has made are now starting to align with the quality incentives. Meaningful Use 2 was unduly burdensome, so they (CMS) are backing off the requirements a bit, this will allow more providers to benefit from the incentives.
Streamlining Communication With the Hospital Information System
SW: During 2013 you introduced 300 specialty iPhones into Keck, replacing the conventional communications devices. Can you share some details of this transition?
JL: The iPhones have been customized with enhanced batteries and a rugged casing, and they can only connect through the facility's secure internet infrastructure. This is not BYOD, nurses pick-up a phone from a charging station at the beginning of a shift, and login with their unique credentials. At that point, they have one device to do everything. We have only rolled this out to our acute care facilities so far, but are looking at expanding. We are also looking at enabling care givers to take the smartphones off-site.
SW: Why did you choose the iPhone?
JL: The iPhones are actually part of the Voalte communications platform, which connects to the Cerner EMR. Voalte is the clinical communication smartphone application that enables the internal calls, alarms, and texts.
Budgeting for 2015
SW: You mentioned that Keck is willing to invest in patient engagement and methods to improve quality of care, and we discussed a few examples of this involving workflows as well as clinical outcomes. Can you share any details of your IT budget this year? Our analysis at IHS places 2015 growth for global spend on healthcare IT software and services at 8.9 percent over 2014. How does this align with what you are seeing in Southern California?
JL: The overall budget for the hospital has been increasing in step with growth of our services. The IT budget is currently somewhere between 4-6 percent of annual operating revenue. We do plan to continue investment in innovative strategies. Thinking about IT spending in the United States overall, I'd say most of the big health systems are where they want to be in terms of deciding on a health record vendor, so new licensing wins in the United States will be limited and vendor revenue will come from maintenance. That said the Cerner acquisition of Siemens may create some additional activity—not to mention the Request for Proposals (RFP) from the Department of Defense, which is the equivalent to the Super Bowl for the healthcare of IT community.
Note: The US Department of Defense (DoD) posted the final request for proposal on the Defense Healthcare Management System Modernization to replace the current EHR with a commercial product. The RFP follows several months of communication with industry organizations regarding the scope of the $11 billion RFP.
SW: Is there anything else you would like to mention?
JL: Connect LA—This is an initiative from Southern California health providers to create a health information exchange. In this case Health Information Exchange (HIE) is a process, not a product or service to be purchased. The need for a product or service to provide 'HIE' is becoming more limited as the EMR is serving as a facilitator. I think the level of engagement from local providers in proactively and openly working toward this connectedness should be acknowledged.
About Dr. Lee and Keck Medicine of USC: Dr. Lee is responsible for the clinical, financial and general business systems that support the Keck Medicine of USC clinical enterprise, which includes USC Care. He also collaborates with research efforts in the Keck School of Medicine of USC. Keck Medicine of USC is an integrated academic medical center comprised of Keck Hospital of USC, USC Norris Cancer Hospital, USC Verdugo Hills Hospital and more than 40 outpatient facilities that service 1.5 million annual patient visits with 70 medical specialties. The Center for Body Computing, an independent health innovation center, is also headquartered at the Keck School of Medicine of USC.
Related links:
IHS Industrial, Security & Medical Technology
News articles: