Selfies have become a way of social media life. Your friends, family, celebrities and even the President of the United States have been known to take selfies to capture an important moment.
But a new study from Brigham Young University shows that while narcissism does play a role in taking a photo of yourself, it extends beyond self-obsession and showing off. The study identifies three categories that selfie takers fall into: communicators, autobiographers and self-publicists.
The study suggests that communicators use selfies as a way to engage their friends, family or followers into conversation. To spark a discussion about a certain topic, a selfie allows others to participate in two-way communication either as a part of civic duty if the photo has to do with a political statement, or an important event happening in the news.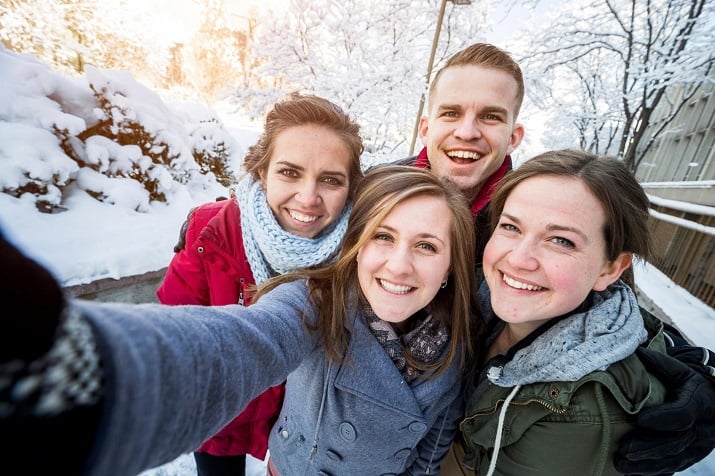 Not everyone uses photo selfies for showing off, some use it to chart their own personal history and engage in two-way communication. Source: Brigham Young University Autobiographers use selfies in order to record key events either in their lives or to capture specific memories. While autobiographers want others to view their photos, it is mostly for themselves and not to receive feedback or engagement.
Among the smallest of the three groups are the self-publicists, who love documenting their entire lives and sharing their lives with others. Brigham Young researchers say this includes many celebrities, like the Kardashians.
"It's important to recognize that not everyone is a narcissist," said Steven Holiday, a graduate student that helped with the Brigham Young study.
The study believes understanding the motivation of self-photography is important because years from now, society's visual history is going to be largely comprised of selfies. "To find out why people do it that contributes a lot to the discussion on selfies and visual communication in general," said Matt Lewis, student at Brigham Young and co-author of the study.