This block diagram of the developed artificial neural network showcases the array of spintronics (spin-orbit torque, or SOT) devices capable of associative memory functions. Researchers at Tohoku University recently showed proof-of-concept for spintronics-based artificial intelligence (AI). Today's most sophisticated AI programs work in much the same way as other computing technology—with semiconductor-based integrated circuit technology. However this technology creates the challenges of increased size and power for the circuitry needed to run complex AI algorithms.
Spintronic Devices Speed Up Neural Networks, Reduce Power Consumption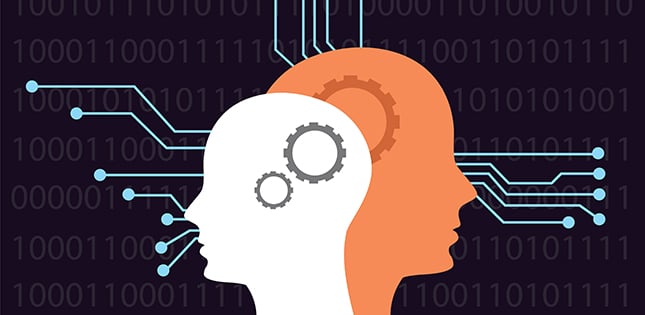 New spintronic devices operate similar to synapses in the human brain. A research group of professors at Tohoku University in Sendai, Japan, recently created an artificial neural network that uses spintronic devices, with single synapses in the neural net—each one created by a solid-state device. The proof-of-concept spintronic device, developed by Professor Shigeo Sato, Professor Yoshihiko Horio, Associate Professor Shunsuke Fukami and Assistant Professor Hisanao Akima, performed an associative memory function indicative of AI.

Spintronics, or spin electronics, uses lasers to more efficiently control the direction of an electron's spin through magnetization, enabling storage drives to hold more information in a smaller amount of space. Spintronics also vastly reduces the cooling requirements and power consumption of drives. The spintronics devices used in Tohoku University's AI research are made of micro-scale magnetic material.
Increased Applications for AI
Due to their low power consumption and reduced size compared to traditional computing technology, along with fast processing capabilities, the new spintronic devices could increase accessibility to AI programs. This would open the door to new applications in image and voice recognition, wearables, sensor networks, and even nursing care robots.