Researchers at the Irish science center Advanced Materials and BioEngineering Research (AMBER) have developed sensitive sensors that are made from graphene and a traditional children's toy, silly putty.
The technology could lead to the development of new, inexpensive devices and diagnostics in the realm of medicine, AMBER says. Researchers discovered that the electrical resistance of putty infused with graphene, called G-putty, was extremely sensitive to the slightest deformation or impact. The G-putty was placed on the chest and neck of human subjects and used to measure breathing, pulse and even blood pressure.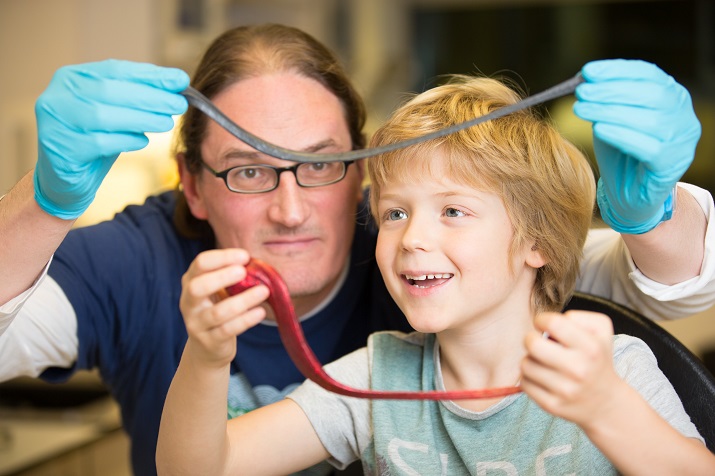 Silly putty can be used to create sensitive sensors that could detect the footsteps of small spiders in testing. Source: AMBER The results of the G-putty tests showed that the sensors were hundreds of times more sensitive than normal sensors, able to detect the footsteps of small spiders. It is believed the material could be used to provide an unprecedented amount of information about the human body if used in medical devices, AMBER says.
The project was conducted in collaboration with Professor Robert Young of the University of Manchester, who says the silly putty is "different from familiar materials in that it flows like a viscous liquid when deformed slowly, but bounces like an elastic solid when thrown against a surface." He adds, "The electrical resistance of the G-putty was very sensitive to deformation with the resistance increasing sharply on even the slightest strain or impact. Unusually the resistance slowly returned close to its original value as the putty self-healed over time."
In research with graphene, where it was used in plastics to improve electrical, mechanical, thermal and barrier proprieties, the material performed as expected without any surprises. G-putty's behavior, on the other hand, has not been found in any other composite material and could open up a number of possibilities in sensor manufacturing worldwide, Young says.