On Thanksgiving Day, scores of people were grateful for one thing: the Microsoft Store on Fifth Avenue in New York was open for business.
It was also the first day of the Microsoft Flagship Experience Tour, which hosted demonstrations for fans and the curious about virtual reality (VR) and augmented reality (AR) with Facebook's Oculus Rift. Viewers watched a holographic image of Jimmy, the blue whale, as he swam in a confined digital area on the third floor of the building. Later they had the opportunity to experience AR while donning a HoloLens, which showed an immersive experience in Manhattan.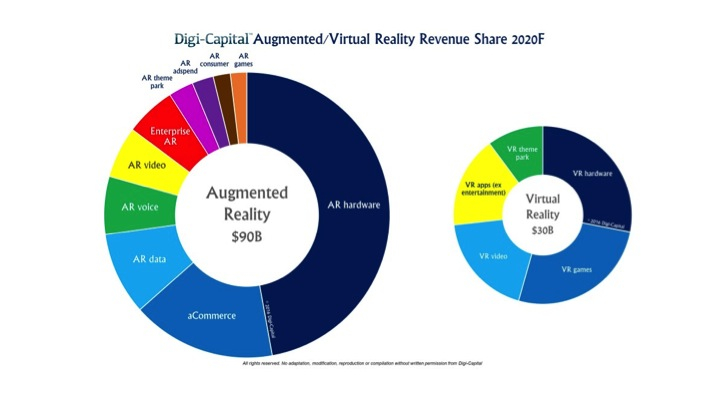 For all the excitement that the VR market generates, VR devices are nowhere near reaching a mass audience. Yet the tremendous interest and astronomical growth potential could reach $120 billion by 2020, according to Digi-Capital's Augmented/Virtual Reality report.
Though the VR and AR market remains in the toddler technology stage, market research firm IDC, in August 2016, at the height of the Pokémon Go craze, estimated the VR and AR market to be $5.2 billion.
"We're all seeing this path of opportunity," Mike Boland, chief analyst of BIA/Kelsey, and chapter president of the VR/AR Association, San Francisco, told Electronics 360. "It's kind of all on faith—we believe that this will be the next major technological transformation or shift."
As VR and AR continue to expand in new directions in the technology industry, Boland points out that the technological shift began in the last 30 years with the PC, moved to the internet, and then to the introduction of smartphones.
The following are projections for 2017:
Content creation will fuel headset purchases and will be the driver of high-end VR purchases.
VR arcades will allow people to pay by the hour and not own the equipment, harking back to video arcades from past decades.
Adoption of three major HMDs, or head-mounted displays: PlayStation VR, Oculus Rift and HTC Vive
People will not be incentivized to purchase headsets if the content is not there, while creators wrestle with the costs if a market does not exist. But, Boland pointed out, "It's slowly being chipped away by people creating cool stuff."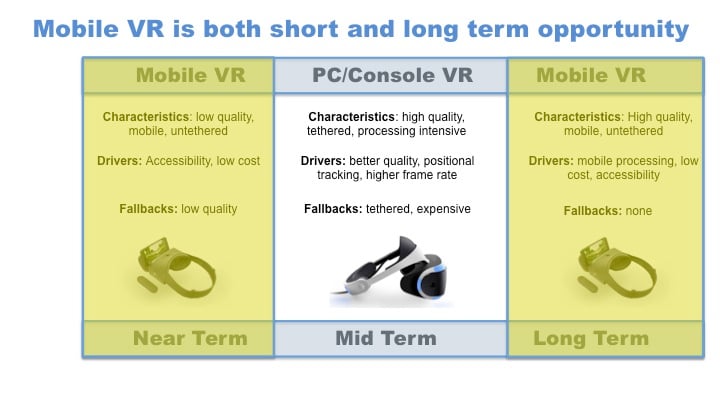 Courtesy of Mike Boland, VR/AR Association"With all three on the market now, I believe there's going to be a lot of price competition that will start to drive the price down and make it more tenable for mainstream audiences."
According to Nielsen Media Lab, VR has many fans that consider themselves knowledgeable about the technology, but they do not consider themselves experts. Still, one-quarter of those surveyed "felt very positively" about VR.
Boland welcomes the opportunity for measurement and sharing the analytics, but cautions against using the same measurement tools used to track a previous medium. It should be measured in the true native sense, he said.
The "Aha Moment"
While Facebook, Google, Microsoft, Samsung, Sony and Apple are at the forefront of developing VR and AR technology, many smaller technology companies also are seeing opportunities in mass-market VR. Augmented technology start-up companies such as Magic Leap and Meta are already creating a stir with high-end AR and mixed-reality.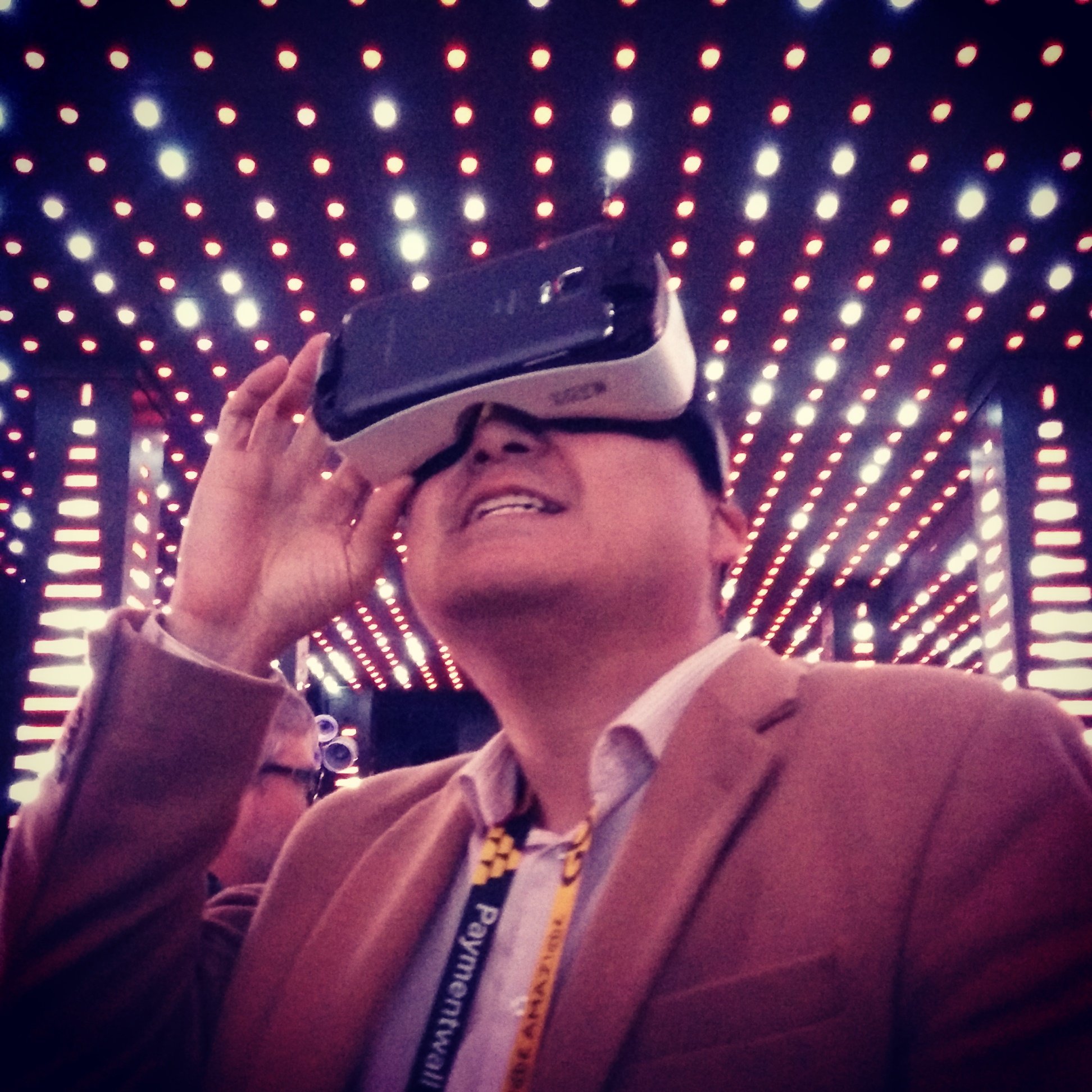 Tipatat Chennavasin is general partner for The Venture Reality Fund. "There is so much excitement about VR from not just big companies but also the investment community," said Tipatat Chennavasin, a general partner for The Venture Reality Fund, based in San Francisco. "There are funds like mine that are investing in VR."
That's great news for the company, which is set up to find early-stage VR and AR companies to invest funds. Currently, The Venture Reality Fund is working with 14 investments, Chennavasin said, including MindShow VR.
He said there is almost no industry or community that VR cannot touch.
"The idea is that it never stops flowing, and VR can change and revolutionize," he said, pointing out consumer-driven mass-market opportunities in healthcare, education and entertainment.
"It's like the desktop computing revolution totally changed how we communicate and interact with the rest of the world," he said.
For Chennavasin, VR helped him with an unexpected cure-all experience—ridding his real-world fear of heights.
As a "hobby project," he tried to re-create "The Matrix," including "meeting" characters from the movie—namely, Morpheus and Neo—dodging bullets and jumping off 40-story edifices. He cannot remember how many times he leapt off buildings in his "simple game simulation," and he was not even trying to cure or "reprogram" himself.
"That was my 'aha moment' by delving into this powerful medium," he said, adding, "I was just trying to make a fun experience."