It's a metal! It's a glass! It's bulk metallic glass (BMG), a specially crafted alloy that could help
NASA create better gears for robots
sent to the harsh environments of other planets in our solar system.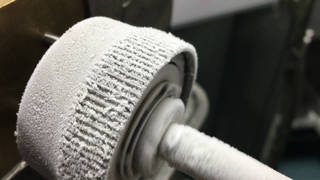 Researchers at Caltech first developed metallic glass alloys in the 1960s, but technologist Douglas Hofmann and his peers at NASA's Jet Propulsion Laboratory in Pasadena, California, along with groups from Caltech and University of California San Diego, recently discovered how to design and implement the material within robotic gears. Like human joints, muscles and ligaments, gears allow robot limbs to turn smoothly, stop on command and perform other precision maneuvers. Incorporating BMG into the gears of NASA robots could allow the machines to withstand harsh environments and low temperatures, and even perform efficiently without lubricant, which can help preserve battery power.
How Are BMGs Formed?
Atoms with an amorphous, or non-crystalline microstructure, can be produced by heating certain metals to a liquid state, and then cooling them rapidly—at about 1,832° F per second—to trap them in a liquid, glass-like form. The amorphous metal, or metallic glass, can flow easily and be blow-molded when heated, just like glass window panes.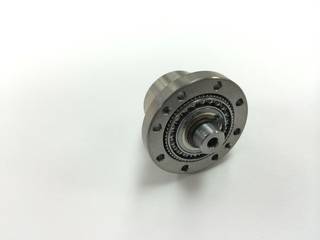 Bulk metallic glasses have low melting temperatures, which permit parts to be cast using injection-molding technology. Yet, unlike injection-molded plastics, BMGs do not get brittle in extreme cold, leading to more durable gear teeth, capable of turning without lubricant in temperatures as low as –328° F.
More Durable, Cost-effective Robot Gears
A BMG could be used to produce more affordable strain wave gears, the type typically used in NASA's most expensive robots. Two recent papers, one published in Advanced Engineering Materials and one in Scientific Reports, explore how BMG gears can be used in planetary gearboxes and strain wave gears, respectively.

The research could also have implications in the manufacturing and consumer electronics industries, providing the ability to produce affordable arm and leg joints for humanoid robots designed for a variety of tasks.