NuTonomy has signed a memorandum of understanding with the City of Boston to begin testing a fleet of self-driving cars on public streets in certain areas of Boston.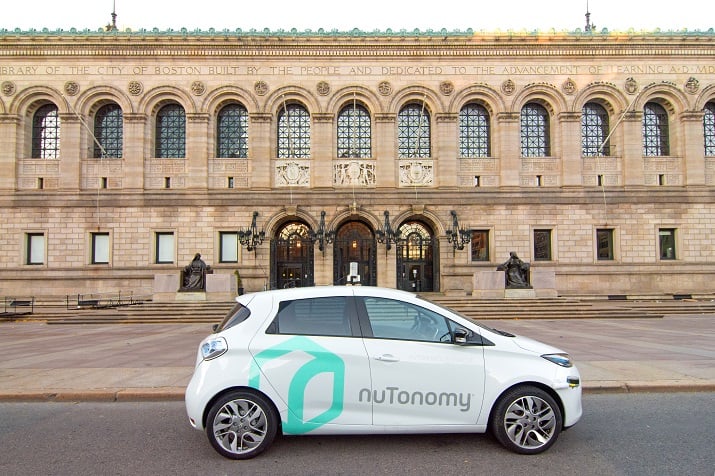 The Renault Zoe electric vehicle will be outfitted with software to enable autonomous driving without a driver. Source: nuTonomy
The testing will begin before the end of the year and will involve the self-driving Renault Zoe electric vehicle, outfitted with a software system that includes high-performance sensing and computing components for safe operation without a driver. A nuTonomy engineer will ride in the vehicle during testing to observe the performance of the system and take control if needed.
"These tests in the City of Boston will enable our engineers to adapt our autonomous vehicle software to the weather and traffic challenges of this unique driving environment," says Karl Iagnemma, CEO and co-founder of nuTonomy. "Testing our self-driving cars so near to nuTonomy's home is the next step towards our ultimate goal: deployment of a safe, efficient, fully autonomous mobility-on-demand transportation service."
The Boston tests will piggyback on the tests that nuTonomy is conducting in Singapore that the company unveiled in August. The company plans to launch a self-driving mobility on-demand service in Singapore beginning in 2018. The Singapore testing involves using Grab, Southeast Asia's ride-hailing application, where select users will be able to use e-hailing and riding in a nuTonomy self-driving vehicle in and around the city's one-north district.
The Boston testing will allow nuTonomy's software to learn local signage and road markings, and gain information about pedestrian, cyclist and driver behavior, and interaction in an urban environment. While current testing will be confined to one specific area of the city, nuTonomy is working to expand the testing area into other parts of the city.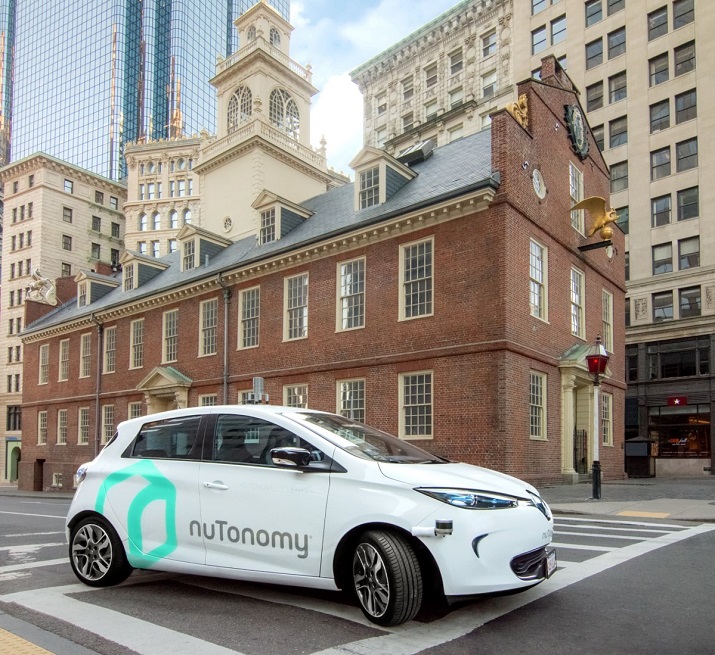 The Boston tests will give feedback to nuTonomy engineers in terms of how the software in the electric vehicles react to other cars, pedestrians, bikes and its environment. Source: nuTonom
Meanwhile the City of Boston will monitor the effects of autonomous vehicles in order to gather research for the possibility of deploying self-driving cars in the city in order to meet safety, access and sustainability goals in the city's transportation plan.
"Boston is ready to lead the charge on self-driving vehicles, and I am committed to ensuring autonomous vehicles will benefit Boston's residents," says Boston Mayor Martin J. Walsh.
According to the National Highway Traffic Safety Administration (NHTSA), 35,000 people died as the result of motor vehicle crashes in the U.S. in 2015. Of these, 94% of the crashes were the result of driver error. The goals with autonomous vehicles are to dramatically reduce these fatalities and injuries, reduce the strain on the environment, and increase mobility of those that either cannot drive or have no vehicle to drive, nuTonomy says.