In late October, an autonomous truck drove itself more than 120 miles to deliver its precious cargo of (Budweiser) beer to Colorado Springs, CO. Trucking company Otto, owned by Uber, was responsible for this historic transport. What was surprising to many was that the truck was completely driven by a computer. 
The achievement was curious to so many because of two misconceptions: (1) autonomous vehicles are primarily being developed for consumer use; and (2) autonomous vehicles must have a human occupant, who can take over in case of emergency. However neither assumption is accurate. 
First, consider the assumption that autonomous cars, like those being worked on by Google, Tesla and even Audi, are really for consumers. While consumers might enjoy the idea of self-driving cars, the application of this technology is much more practical for the trucking industry. Fleets embark on long trips, making an autonomous mode attractive. Vehicles can drive through the night, cutting individual delivery times. That means more trips and subsequently more revenue. Trucking companies, in addition, will no longer need to address required driving time limits for human drivers.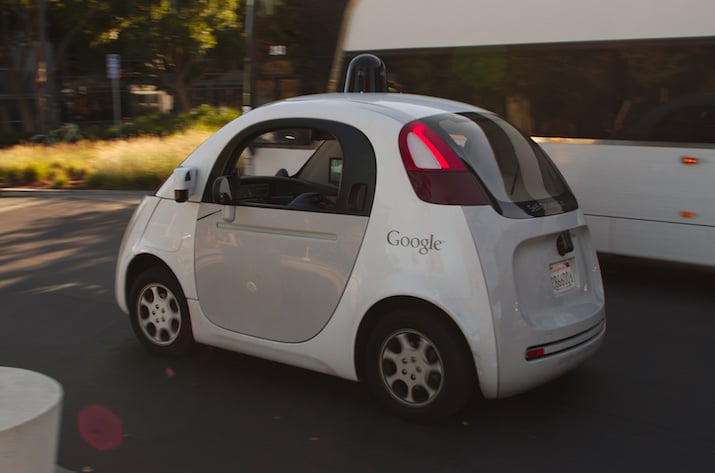 Those limits are important and are aimed at ensuring drivers are alert and safe. Still, trucking is a hazardous occupation. According to the most recent data available, the Federal Motor Carrier Safety Administration reported that 
3,903 people died
 in large-truck crashes in 2014. That's 12% of the 32,675 people who died in all  automotive crashes that year. Specifically, crashes involving large trucks account for 1.4 deaths for every 100 million miles traveled—considerably more than the overall average. Paradoxically, autonomous driving software holds promise as a tool that could bring down those accident rates, even as the question of safety looms over the topic of self-driving vehicles.  
The goal of autonomous trucking is simple: reduce accidents without compromising delivery times. In fact, such automation would do more than maintain delivery rates; it could increase productivity substantially. Anheuser-Busch told Motor Trend it could realize savings of $50 million a year just within the U.S. with autonomous trucks. And that's without any driver layoffs. Still the industry is moving cautiously, as the technology is relatively new and has had some setbacks, perhaps most notably a Tesla's fatal crash in May that was widely reported. As U.S. Secretary of Transportation Anthony Foxx explained at the Automated Vehicle Symposium last summer: "We don't want to replace crashes with human factors with large numbers of crashes caused by systems."   
Otto reports that the software is limited for use on the highway. That makes sense, because local driving is far more complex with speed restrictions, stop signs, signal lights, pedestrians, and so forth. More than 95% of trucks' driving time is on the highway. And, while total autonomy of an 18-wheeler is several years away, the features commonplace today on automobiles—think collision-avoidance systems—are paving the way for safer, more autonomous travels in the future.  
The second assumption is that autonomous vehicles must have a human rider who can spring into action should trouble arise. That is impractical. The average individuals who want autonomous vehicles likely do not enjoy driving all that much. They want to read, talk on the phone or even nap, and leave the driving to the on-board computer. After all, the truck driver in Colorado spent the ride in the sleeper cab. 
The human back-up option is undependable, so the safety systems in self-driving vehicles must be virtually infallible. Collision-avoidance systems, which are designed to stop a vehicle if it detects an object or person in its path, is one safety innovation widely employed in new cars. Other safety innovations include vehicle-to-vehicle communication, technology that lets cars "talk" to each other; and vehicle-to-infrastructure technology, which allows information to be exchanged between vehicles and structures such as traffic signals. 
As such systems become more prevalent, public acceptance will grow. At the same time, research is increasingly disproving a common belief that humans should be at least part of the driving equation. Although some automakers favor designs that incorporate a sort of human-to-computer, back-and-forth, driver cooperation, that is probably not the safest route, according to experts. Ironically it is the humans who are being cast as the less safe driver. The National Association of City Transportation Officials strongly cautioned against partial autonomy in a recent statement, noting that, particularly in cities, "even momentary inattention can be fatal for bystanders."  
So, while safety is not taking a back seat by autonomous cars, human drivers may have to.