Hanging clothes or changing a lightbulb may seem easy for many of us, but for those with a prosthetic hand, the act is an Olympic-worthy endeavor. And so it was during the Cybathlon, an event presented by The ETH Zurich, held at the Swiss Arena in Kloten, Switzerland, for competitors with prosthesis and other assistive technologies.

Although it was dubbed by some as the first "bionic Olympics," the event was "less about athletics…and competition – and more about what the future could hold for those with disabilities," BBC News points out.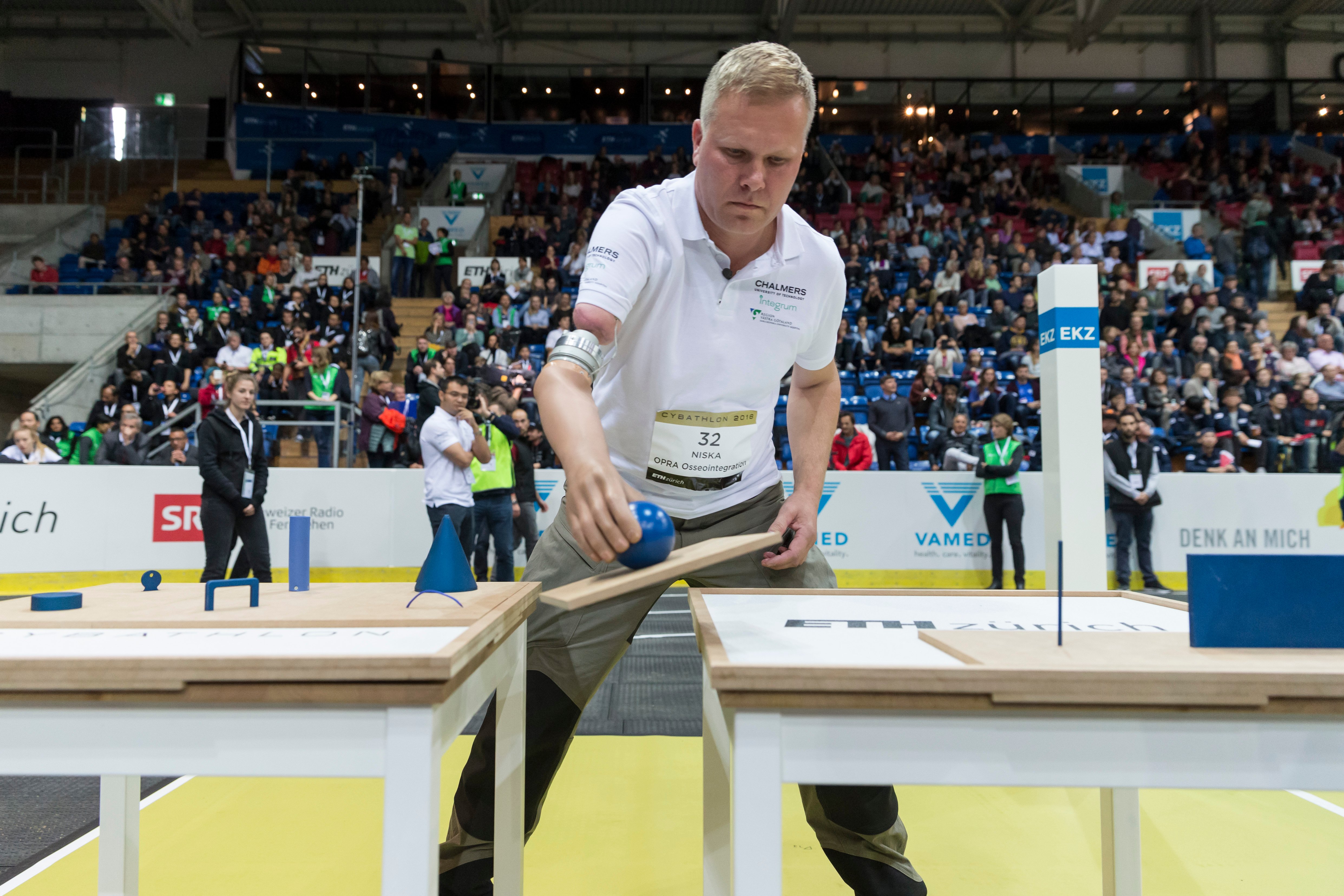 Events included household tasks aided by a prosthetic hand, to a bicycle race where paralyzed pilots (the name given to the event's competitors) used functional electrical stimulation (FES) to activate their leg muscles and pedal the bikes. Other trials involved climbing stairs in a powered exoskeleton, racing powered wheelchairs, and even a brain-computer interface race where pilots raced on-screen avatars—using only their minds.
If this sounds like science fiction—well, the future is here. The event drew 66 teams made up of technologists, developers and pilots, plus nearly 5,000 spectators to cheer them on.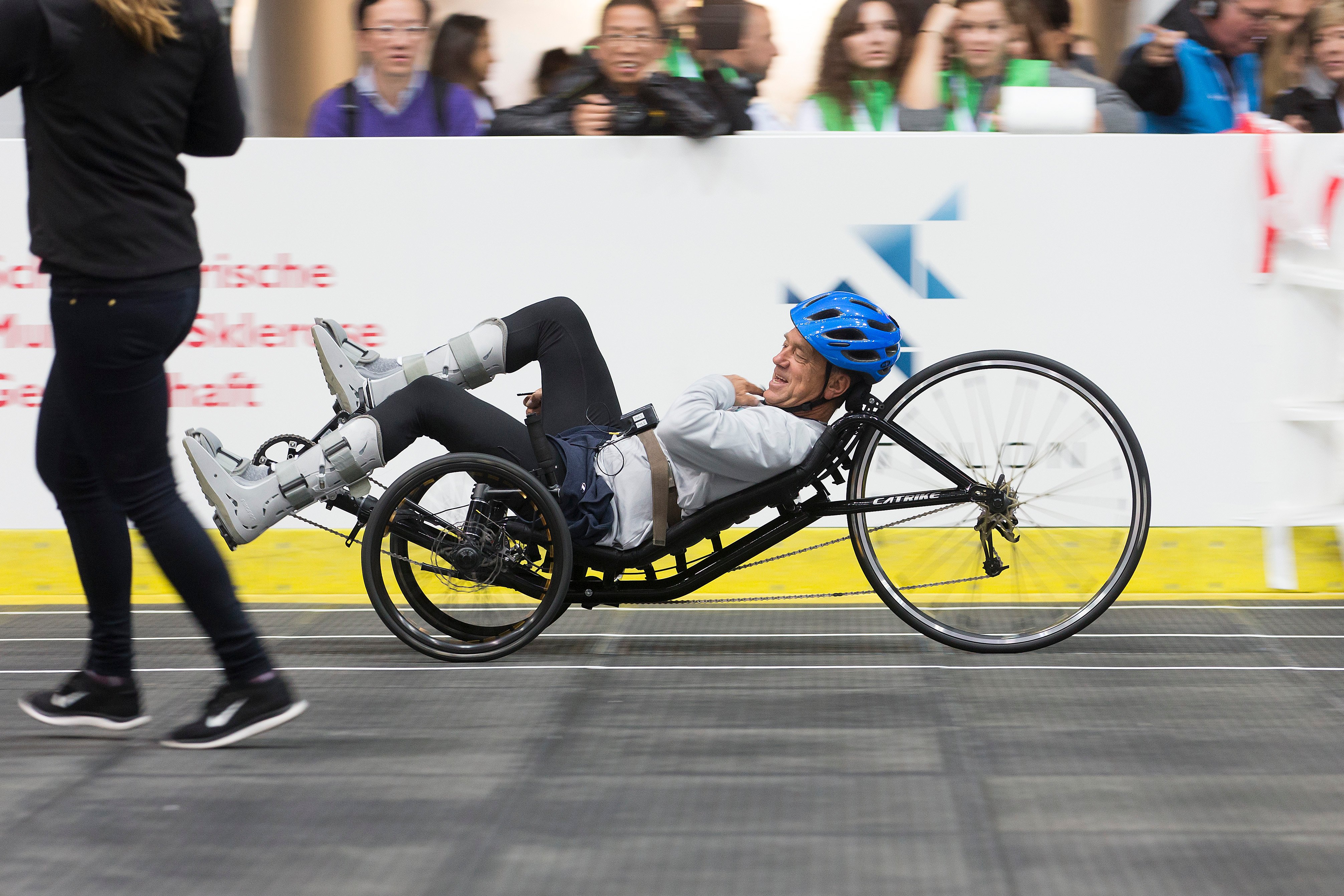 A U.S. pilot, Mark Muhn, on Team Cleveland took first place in the FES bicycle race, using implants to stimulate muscle contractions. The other gold medal winners are:
Brain-computer interface race: Numa Poujouly - Team Brain Tweakers (Switzerland)
Powered arm prosthesis race: Robert (Bob) Radocy - Team Dipo Power (Netherlands)
Powered exoskeleton race: Andre Van Ruschen - Team ReWalk (Germany)
Powered leg prosthesis race: Helgi Sveinsson - Team Rheo Knee (Iceland)
Powered wheelchair race: Florian Hauser - Team HSR Enhanced (Switzerland)

While these competitors earned awards and recognition, the real winners are all the people who may benefit from the research and technology development sparked by the first-ever Cybathlon.