Texas Instruments wants to improve the way students learn about coding and engineering in the classroom with the launch of its TI-Innovator Hub tool.
The tool is a palm-sized box with a built-in microcontroller that plugs into a graphing calculator that many middle- and high-school students already use. The tool allows students to learn about coding in order to prepare them for jobs of the future, TI says.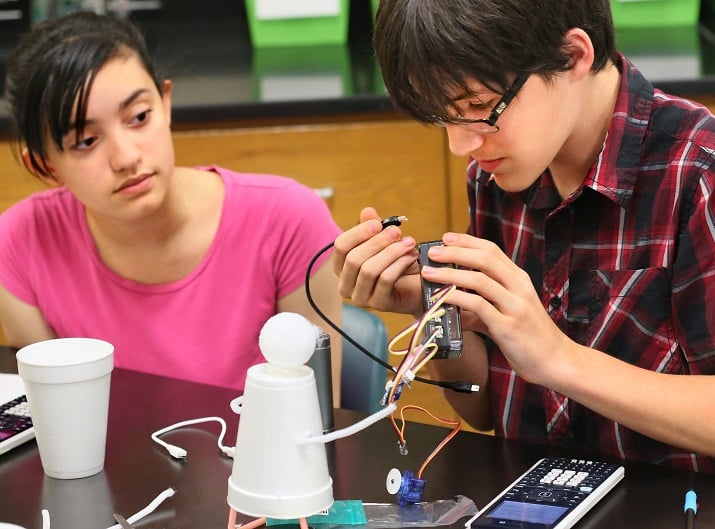 Students at Heritage Middle School in Deltona, Florida, use the TI-Innovator Hub tool to write code for playing music and turning on colored lights. Source: TI The Hub was created using the TI Launchpad Board, a technology used by engineers to create cutting-edge products from smart watches to 3-D printers. TI says students can learn to write programs that play single notes and put together sounds that form a song.
The Hub has already been used by the Heritage Middle School in Deltona, Florida, in order to garner interest in programming. These students used the tool to write code that activated a motor, flashed colored lights and played music on the built-in speakers.
Because it is being used specifically by students, the TI-Innovator comes enclosed in a durable case to protect against dings and drops. One system can be shared among several students.
To contact the author of this article, email engineering360editors@ihs.com