A group of researchers have just treated graphene with lasers and opened up the doors to paper electronics. Graphene has been a topic of conversation in the engineering world for a few years now due to its ability to conduct electricity and heat, as well as its super-thin composition.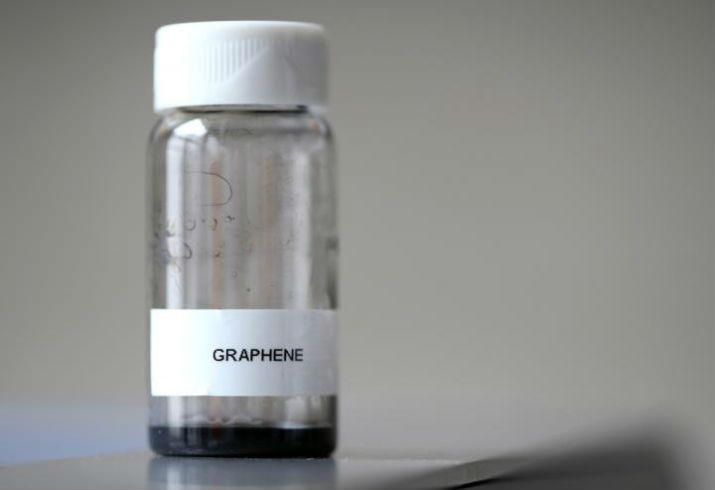 Iowa State engineers are developing real-world, low-cost applications for graphene. (Image Credit: Christopher Gannon/Iowa State University) The nanoengineers, led by Jonathon Claussen at Iowa State University, have long been looking for ways to use graphene in sensors and other technology.
However researchers have struggled to move past tiny lab samples for studying its material properties to larger pieces for real-world applications.
Recently there have been projects underway geared toward the printing of multi-layer graphene circuits and electrodes on an inkjet printer. This inspired the engineers to consider using it for flexible, wearable and low-cost electronics.
"Could we make graphene at scales large enough for glucose sensors?" asked Suprem Das, an Iowa State postdoctoral research associate in mechanical engineering and an associate of the U.S. Department of Energy's Ames Laboratory.
The problem with the existing technology is that once it is printed, the graphene has to be treated in order to improve electrical conductivity and device performance. Typically this is done using high temperatures or chemicals, both of which could degrade flexible or disposable printing surfaces such as plastic films or even paper.
Das and Claussen decided to try using lasers to treat the graphene and did so successfully. They discovered that by treating inkjet-printed, multi-layer graphene electric circuits and electrodes with a pulsed-laser process, electrical conductivity actually improves without damaging paper, polymers or other fragile printing surfaces.
"The laser works with a rapid pulse of high-energy photons that do not destroy the graphene or the substrate," Das said. "They heat locally. They bombard locally. They process locally."
The process makes electrical conductivity more than a thousand times better.
According to Claussen, this process creates a way to commercialize and scale-up the manufacturing of graphene.
Transforming the inkjet-printed graphene into a conductive material opens up new applications, including sensors with biological applications, energy-storage systems, electrical conducting components and paper-based electronics.
The Iowa State Research Foundation Inc. has now filed for a patent on the technology.
"This work paves the way for not only paper-based electronics with graphene circuits," the researchers wrote in their paper, "it enables the creation of low-cost and disposable graphene-based electrochemical electrodes for myriad applications, including sensors, biosensors, fuel cells and [medical] devices."