Railroad crossing safety could be improved using networks of tiny wireless sensors, according to the UK-based Institute of Railway Research at the University of Huddersfield. They also would be much cheaper to install and maintain than the current wired detectors used to raise and lower the crossing bars, as track vibrations from an approaching train could be used to power the sensors.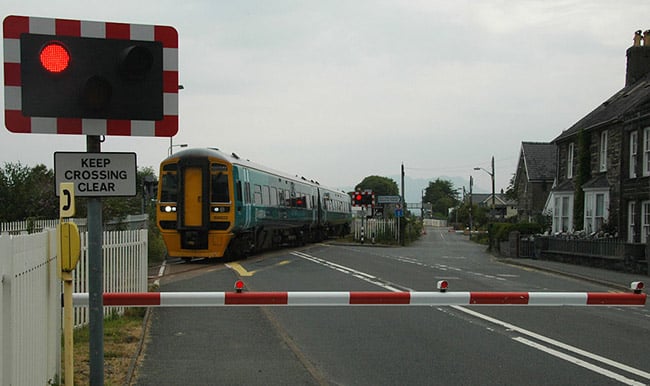 Wireless sensor network could improve economics and safety of railroad crossings. Source: University of Huddersfield This feature would provide a "free" power source for relatively inexpensive sensors that could be attached to tracks in the vicinity of a crossing to form a wireless network that sends a message to lower or raise the gates, researchers said. They claim they've proven the feasibility of such a system and said the sensors pass regulatory "fail-safe" requirements.
A system of wireless sensors could be fitted quickly, with no requirements for conduits or wiring as with current detectors, which are left vulnerable to theft or failure caused by rodents or other issues. Disruption to rail services caused by installation and maintenance would also be minimized, they said.
‌
Another benefit would be that the wireless sensors would not only detect trains but, because they respond to vibrations, also could be used to monitor the condition of the track and the track bed, researchers said.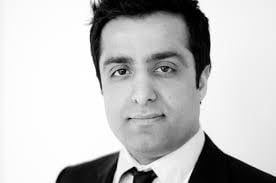 Research Fellow Dr. Farouk Balouchi. Source: University of Huddersfield In addition to using the tracks' own vibrations as their power source, the sensors could be made to be self-healing, said Research Fellow and Electronics Engineer Dr. Farouk Balouchi. "If one sensor fails, the others talk to one another and create another network, creating another route for the information to travel."

Researchers estimate that a wireless sensor network could be installed for around £20,000 per site, or approximately $26,000, compared to upwards of £500,000, or more than $650,000, for conventional crossing detectors at some locations in the UK.

Institute of Railway Research officials plan to hold talks with industrial partners in order to implement the concept.