It's no secret that NASA is developing the capabilities needed to send humans to an asteroid by 2025 and to Mars in the 2030s. In order to do so, the space agency is working on a variety of technologies that astronauts will implement to survive on Mars and safely return home.
If you've seen the recent film The Martian, you'll remember that a steady food supply can make all the difference when it comes to thriving on the Red Planet.
In early years, space foods were unappetizing and astronauts didn't like squeezing tubes in order to eat. In addition, freeze-dried foods were hard to rehydrate and crumbs had to be prevented fro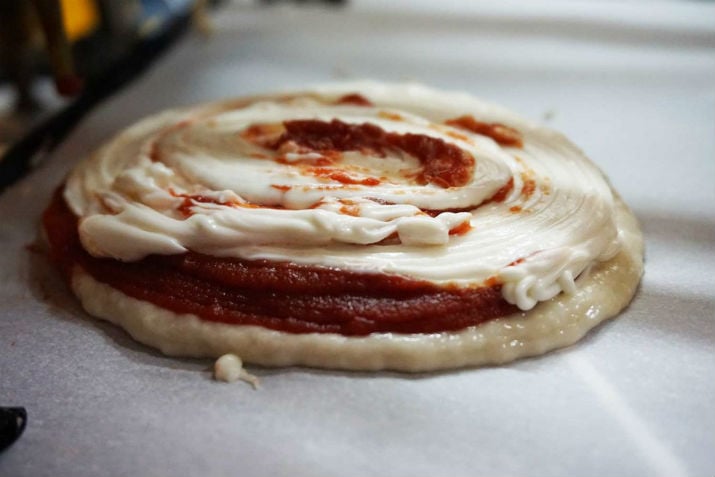 The BeeHex 3D printer can change the way food is eaten in space. (Image via BeeHex) m harming instruments.
At the International Space Station, 250 miles above the Earth, scientists work diligently to ensure that astronauts' meals are balanced, tasty and can survive for months without being refrigerated.
While that's challenging, determining how to feed astronauts on Mars will be even more difficult.
Last year, a group of tech enthusiasts, engineers, and even a lawyer, got together to launch BeeHex, a company that is revolutionizing food preparation and dispensing.
Tech celebrity Anjan Contractor invented the first 3D food printer, which won a grant from NASA to feed astronauts on deep-space missions.
While NASA has been thinking about a variety of options for feeding its astronauts on these long-term missions, options like pills and nutrition bars can become quite dull and boring after a while.
"3D printing, in contrast, allows for customizable, nutritious and visually appealing food. Among other things, in space a 3D printer can interpret and automatically follow recipes transmitted from Earth," said Jordan French, Chief Marketing Officer and co-founder of BeeHex.
Unfortunately, NASA's contract with Contractor hit a bit of a speed-bump.
"NASA's first manned mission to Mars would be supplied with a 3D food printer, very similar to Anjan's invention, that is capable of making many types of both visually appealing and nutritious foods," said French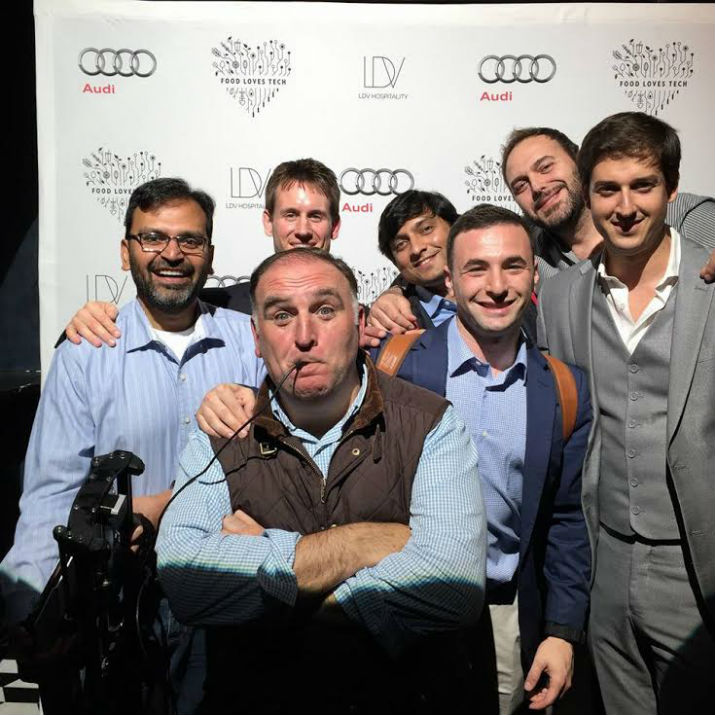 The BeeHex team with chefs Jose Andres and Pasquale Cozzolino in New York City last month. (Image Credit: BeeHex)
. "Phase I of the grant went well and Anjan built a prototype. Prior to Phase II, however, Congress pulled funding."
From that point, Contractor decided to let the rest of the world in on his technology and teamed up with co-founders Jordan French, Benjamin Feltner and Chintan Kanuga in order to build and sell his 3D food printer to markets such as theme parks, music venues, movie theaters, and sports arenas.
BeeHex now has now developed a variety of robotic food solutions, which are different than previous 3D food-printing inventions. For example, the company's Florence Baker 3D pizza printer can create any type of pizza, in any shape and depth with customized ingredients from a simple dough ball -- without any human contact.
The company's printers employ a pneumatic system, similar to a piston, that thrusts real dough sauce and cheese at high pressures to create novel shapes and depths.
The pizza printer's software analyzes the user's order, which can come from any smart device, and then prints the dough layer, then sauce layer, then sprinkles the cheese.
As of this month, company set a new record – its prototype can make a custom-shaped pizza without human interaction in just under three minutes.
"The full kiosk version includes baking ovens and multiple printers with one pizza going from dough ball to baked in under 60 seconds," said French.
The company is also working on a mobile app, so that consumers customize and pay for their order remotely and receive a push notification on their phone when the food is ready.
Even though things hav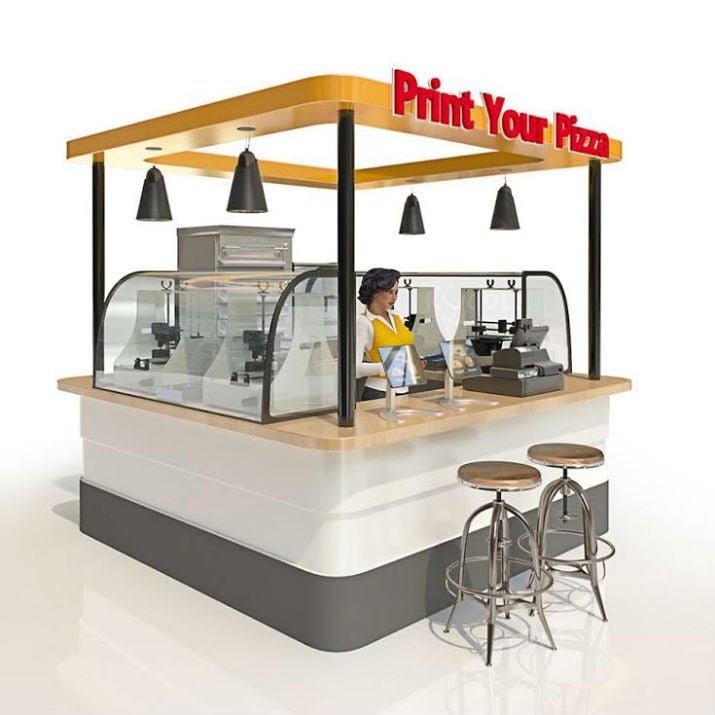 BeeHex Flo Baker Florence Baker 3D printer for music venues, theme parks, and more. (Image Credit: BeeHex) e come to a halt over at NASA, the BeeHex crew says that when it's time to start assembling the craft for a Mars mission, it will probably team up with BeeHex to incorporate one of the most recent 3D food printers that meets the criteria for use in space.
According to French, "BeeHex has established a roadmap that aligns with NASA's launch date."
3D printing technology has already taken off, but we now might see its growth in the culinary space, as well.
According to French, this may be a result of the growing health-conscious population, since 3D printing would allow for more control over food thanks to customization and increased monitoring capabilities.
"BeeHex 3D food printers can--for example--print to nearly an exact calorie, which is a particular attractive feature to fitness experts, bodybuilders and nutritionists," added French.
However, the printer won't be limited to just cooking-up pizzas and food items, and certainly isn't limited to space applications.
"We've received a number of inquiries into using our technology and engineering capabilities for chocolate and pastries in the food space, and everything from automotive parts manufacturing to ceramics outside of food," said French.