3-D printing has been used to create a wide variety of products, from childrens toys to prototype jets and motorcycles. Now, automotive spare parts can be added to the list. Daimler is using 3-D printing for plastic spare parts as the standard production method for its Mercedes-Benz Trucks brand.
Starting in September, Daimler will offer 30 spare parts for its truck fleet that can be ordered and supplied from a 3-D printer in any quantity and are backed by the manufacturer's genuine quality seal. This parts include spring caps, air and cable ducts, clamps, mountings and control elements.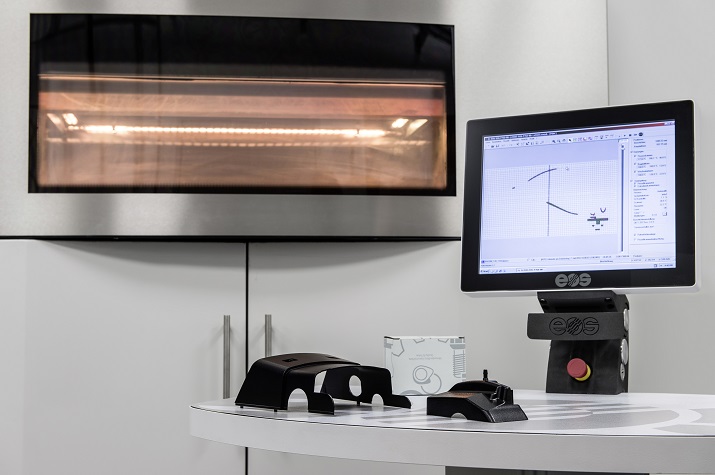 Spare parts can be 3-D printed with the touch of a button without the need to stockpile parts in a warehouse or deal with maintenance of legacy equipment. Source: Daimler Daimler has more than 100,000 printed prototype parts manufactured for divisions inside the company each year. The company plans to expand this portfolio using parts printed on a selective laser sintering (SLS) printing process.
Daimler says in the spare parts business securing supply is a challenge, especially for model series that are no longer produced. For spare parts that are in low demand, a small amount of quantity of the parts are produced every year. It is an uneconomical production method especially because facilities and tools to make these parts must be retained and maintained for years.
With 3-D printing, these challenges are eliminated because every 3-D spare part can be produced on demand and on short notice across the world. 3-D printing allows for spare and retrofit parts to be reprinted even after a long time because the data is stored and there is no need to stockpile parts in a warehouse. This also saves Daimler money, in terms of production and storage, because there are no material surpluses or disposal of materials.
To contact the author of this article, email [email protected]