Once considered the darling of the smart home revolution, beleaguered smart device maker Nest Labs, which is owned by Google's parent company Alphabet, is getting a new CEO.
The problems inside Nest have been growing as a result of a number of factors. It has been slow to churn out products, and while its thermostat products and other devices it rolled out drew a lot of praise and attention, they never captured the sales to live up to the hype. Add to this growing issues from consumers that did buy the products experiencing faulty software or products not doing what was promised, and Nest (and Google's smart home division) was left in quite a conundrum.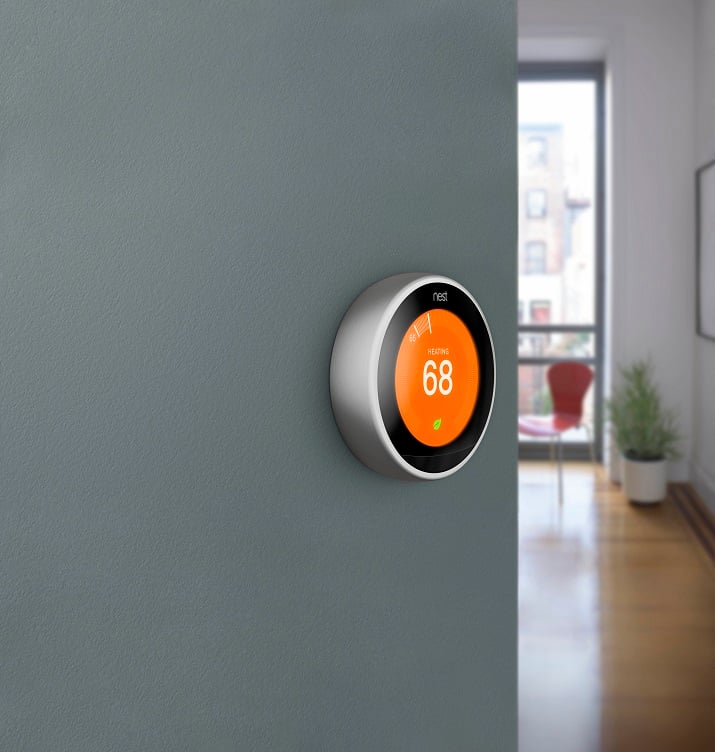 The third-generation smart thermostat is one product that Nest Labs has been able to get out the door and into homes, however, delays in other products have raised concerns about the company. Source: Nest LabsLast week, Nest co-founder Tony Fadell announced he would be stepping down as CEO after questions were raised about the future of Nest, Fadell's inability to handle new projects and his difficult management style. Marwan Fawaz will replace Fadell as the new CEO of Nest. Fawaz was the former CEO of Motorola's home business and a consultant for Sarepta Advisors.
Some of the issues with Nest that have emerged include how the company has continued to work on new products that have never been released. Other products that the company has been working on for years have not been able to reach the finish line either as a result of in-fighting as to what the final design should be or how it should operate.
In 2014, Google bought Nest for $3.2 billion in the hope it would catapult its smart home division and use Nest as a launching point for a number of new smart home devices that could change standard devices to more useful and intuitive products.