As the electric vehicle (EV) market continues to gain momentum the need for better, faster, more reliable smart charging is becoming equally important as the vehicles in development.
In order to develop vehicle-to-grid (V2G) advanced smart-charging algorithms for use in EVs, Kia Motors America (KMA) is providing the Advanced Power and Energy Program at the University of California, Irvine (UCI), with six of its Soul cars. Their shared goals are to create these software algorithms for use in plug-in electric vehicles to support grid resource operation.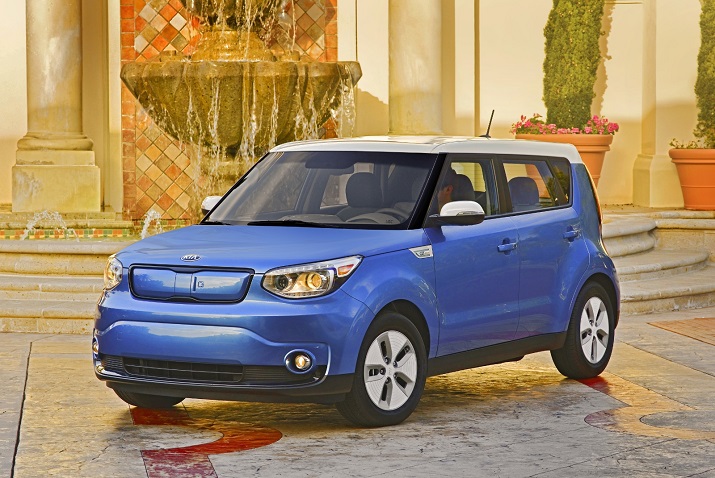 Six Soul EVs will be used by the University of California, Irvine, in order to demonstrate vehicle-to-grid (V2G) smart-charging capabilities. Source: Kia V2G allows EVs and plug-in hybrids to communicate to the power grid for bi-directional power flow while the cars are connected to the grid. Doing so turns vehicles into a platform for energy storage to help manage energy demand.
"Grid-connected electric vehicles offer tremendous potential in terms of energy storage and dispersion during high-demand periods," says Orth Hedrick, Vice President of Product Planning at KMA. Kia says it is expanding its electrified vehicle roadmap over the next five years and the V2G project will help in its endeavors to become a greener car company.
The goal of the UCI project is to not only demonstrate V2G with working EVs, but also to evaluate the challenges and solutions for V2G deployment, as well as understand how vehicles work on the electric grid. Furthermore the project aims to predict the charging behavior of EVs and plug-in hybrids and their effect on the grid.
To contact the author of this article, email engineering360editors@ihs.com