In a city that is famous for its impressive skyscrapers and interesting design of buildings, Dubai in the United Arab Emirates has opened what it claims to be the world's first 3-D printed office building in the world.
The building on the Emirates Towers premises will house the temporary office of the Dubai Future Foundation, and the city of Dubai says the building is the first of its kind to be prepared for actual use. The architects of the building used 3-D printing technology to offer key services within the building, including electricity, water, telecommunications and air-conditioning.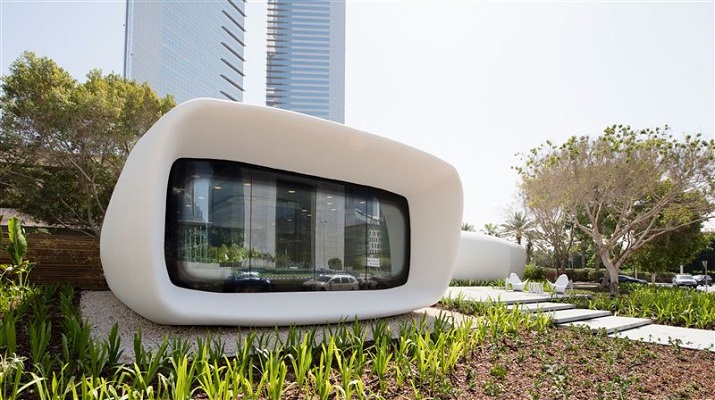 The 250-square-meter office space will be used as the temporary office of Dubai's Future Foundation. Source: Government of DubaiThe office space covers up to 250 square meters, and the design was conceived to feature a shift from the traditional form of work environments in order to stimulate innovation and communication between workplace teams. Dubai says the design allows for a platform to inspire ideas and develop relations among employees as well as office space for exhibitions and workshops.
How It Was Created
The 3-D printed office was constructed by using a mixture of cement and a set of building materials designed by the UAE and the U.S. specifically for use in 3-D printing. UAE then tested the materials for reliability and adopted an arc shape for safety purposes and to ensure the stability of the building. Later architects designed the building to reduce energy consumption, such as using window shades to offer protection from direct sunlight and to keep the building cool.
Dubai used a 3-D printer measuring 20 feet high, 120 feet long and 40 feet wide to print the building using an automated robotic arm to implement the printing process. Dubai used one staff member that monitored the function of the printer and a group of seven people to install the building components on the site. A team of 10 electricians and specialists then took care of the mechanical and electrical engineering requirements.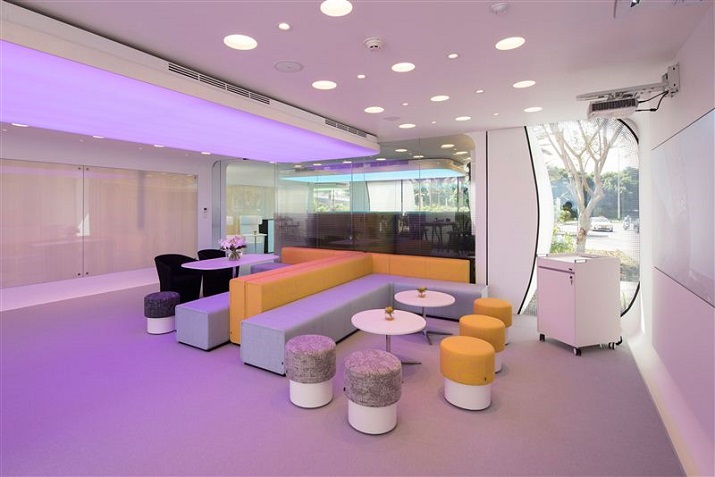 After the initial designs were adopted, it took 17 days to print the office building and two days to construct. Source: Government of DubaiDubai used additional mobile printers at the construction site and advanced computers to help ensure quality control, to facilitate the printing process and to form an effective and productive basement for different project requirements. The model took 17 days to print after the internal and external designs were adopted. The office was then installed on the site in two days—much faster than traditional construction methods involving similar office buildings.
The office building is one of the first initiatives based on Dubai's 3-D printing strategy aimed at using the technology to promote innovation in design to make the city one of the leading 3-D printing hubs by 2030. The strategy will focus on three areas, including construction, medical products and consumer products.
To contact the author of this article, email engineering360editors@ihs.com