Analog and mixed-signal chipmaker Semtech Corp. has introduced what it claims to be the first integrated power line communications (PLC)+RF system-on-chip with LoRa (long range) wireless RF technology device designed for smart grid, smart metering and Internet of Things (IoT) applications.
The EV8600 dual-modem device helps to reduce network operational costs of advance metering infrastructures (AMI) by up to 50%, Semtech says. The chip also allows for seamless LoRa gateway network deployment of IoT solutions for smart cities and industrial automation.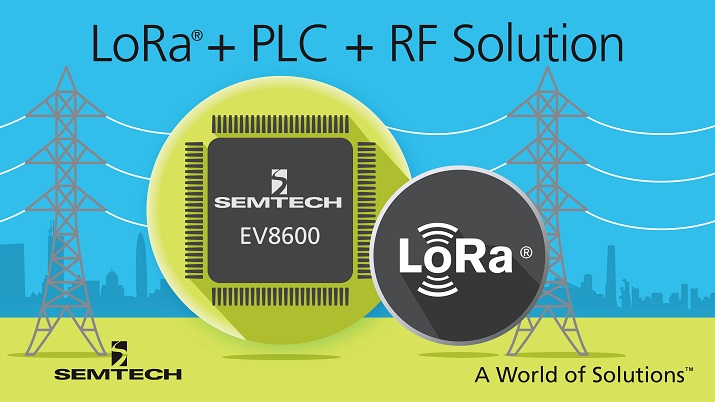 Semtech says by offering a PLC modem operating at 10-500KHZ and a RF modem operating in the range of 142-1050MHz, the EV8600 virtually enables 100% connectivity coverage with a single chip. By adding LoRa connectivity, the chip has a fallback mode in the event of a complete network outage caused by unforeseen events or natural disaster.
According to Reza Mirkhani, VP of Smart Grid Products at Semtech, AMI networks are already migrating to PLC+RF Dual PHY architectures to achieve close to 100% coverage. With the addition of LoRa, the chip allows for interoperability among smart things for IoT. Mirkhani says the EV8600 "helps eliminate the 1% problem in AMI networks, where the cost of reaching the 1% hard-to-reach nodes can account for as much as 50% of the entire AMI network operational cost."
To contact the author of this article, email engineering360editors@ihs.com