After Foxconn finalized its deal to acquire Sharp for $3.5 billion, the newly merged company must take the good with the bad. While gaining more LCD capacity and potential access to organic light- emitting diode (OLED) displays, it must deal with a heavy deficit and struggling businesses that put Sharp in a bad place to begin with.
Key to the acquisition is the investment in a new OLED panel display fab. Currently Sharp does not support any OLED displays for smartphones as it lacks the financial support to build a new fab. However, with the newly gained monetary support from Foxconn, the company plans to invest $1.85 billion in a new OLED fab.
David Hsieh, Senior Director for Displays at IHS, says this type of investment could lead to a factory that could output 50 million 5.5" flexible OLED panels per year. With 5.5" flexible OLEDs averaging a price of about $80 each, this means about $4 billion in revenues per year could be garnered from just one fab, he says.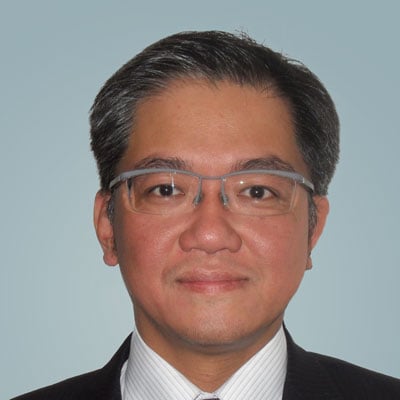 David Hsieh, Senior Director for Displays at IHS For Foxconn, not only will this investment make financial sense, but it also furthers its goals of moving beyond being only an original equipment manufacturer to creating its own brands, as well as offering component manufacturing and smart-system integration for smart homes, robotics, the Internet of Things (IoT) and smart cars. Recently Foxconn created its own brand of Android-based smartphones, called InFocus, primarily for the Asian market.
Impact on Apple
One of the prime benefactors of the Foxconn/Sharp deal may be one of the world's largest smartphone vendors—Apple. Currently, Apple uses low temperature polysilicon (LTPS) LCDs in 100% of its iPhones. While these LCDs are on the higher end of LCD technology because of better power consumption and higher resolution, Apple will eventually be switching to OLED displays for even better color performance and form factor.
Apple uses Japan Display, LG Display and Sharp as its LTPS LCD suppliers but not Samsung. When Apple switches to OLEDs, it will need Samsung to supply the displays as Samsung is strong in OLEDs, especially flexible OLEDs. None of Apple's current suppliers are strong right now in OLED, and there will be new investment and technology development needed in order to meet demand, Hsieh says.
"In the long term, Apple will definitely want to nourish multiple suppliers, so it will encourage Sharp/Foxconn to inject more resources into OLED," Hsieh says.
According to IHS, LCDs will continue to dominate smartphones, but with OLED penetration growing this may not be the case for long. An OLED transition could be hastened if Apple were to adopt the technology in its next iPhone.
"OLED is an interesting technology because it actually needs LCD as the driving backplane to drive the organic materials in the display," Hsieh says. "Therefore to make a good OLED you have to be a good LCD supplier. But at the same time, being a good LCD supplier does not mean you handle OLED well."
Challenges in the Deal
While Foxconn garners the R&D resources from Sharp to enable building OLED displays, it won't be all roses. First, there will be a deep culture shock to the merger. Sharp is recognized as an old, traditional, somehow slow-moving culture, while Foxconn is famous for its efficiency and agile response to market needs. So the cultures are different and this doesn't even include the differences between Japanese and Taiwanese lifestyles and mindsets.
Second, Sharp still has financial issues, and money from Foxconn only solves some of these issues. Hsieh says Sharp needs to reverse to profitability fast but this is a tough mission.
Integration will also be an issue that will need to be addressed. Foxconn has its own LCD factory and at some point will combine with Sharp's LCD production. While this will make Foxconn the largest LCD capacity owner in the world in 2016 with 21% market share, each LCD facility has a different business model, technologies and more. Hsieh says Foxconn plans to integrate these LCD operations into one umbrella, but before that happens it will need to deal with the integration issues.
"Foxconn scored with the LCD sector, the brand sector and the electronic component sector of Sharp," Hsieh says. "But the TV brand business and the home appliance businesses are struggling; so is Sharp's solar sector."