Lasers are used in plenty of applications these days, ranging from optical disk drives, laser printers, barcode scanners, fiber-optic communication, and even laser surgery and skin treatments, but who would have known we could use them to hide planet Earth from potential aliens?
Astronomer David Kipping tells us how.
Kipping, a Cambridge University and University College London alumnus, came to the U.S. to work at Harvard years ago and has since joined the Columbia University team, where he has come to the conclusion that massive planet Earth can be hidden using laser beams.
After reading a paper written by a fellow astronomer, which proposed that other civilizations may try to signal their existence using enormous triangles the size of an entire planet in order to create an eclipse visible to Earth-based astronomers, Kipping was intrigued.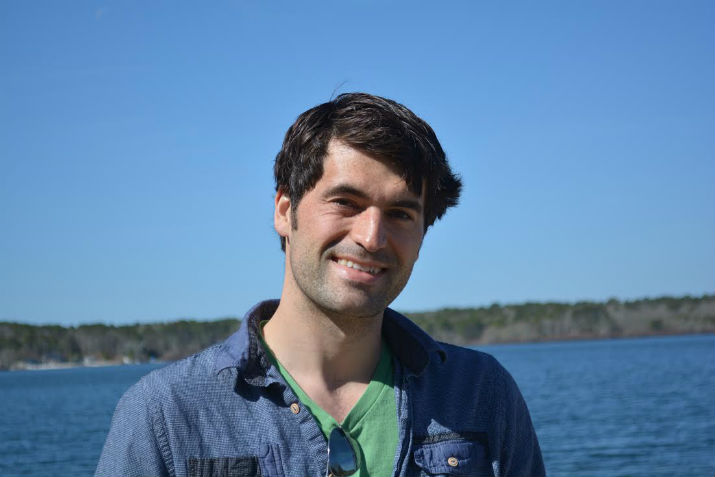 "I thought it was such a wild, imaginative idea but wondered if there was a more practical way of creating artificial transits," said Kipping. "During a physics colloquium which talked about lasers, I had the idea that lasers were a present-day technology that could potentially do this."
Kipping and Columbia graduate student Alex Teachey began researching how to create artificial transits, the broadcasting of our existence to other planets, but eventually determined it was even possible to hide the entire planet from others.
The duo writes about both concepts in the paper "A Cloaking Device for Transiting Planets."
The two also considered using a fleet of space mirrors instead of lasers, but determined that would pose cost challenges.
How It Works
Kipping and Teachey suggest that transits could actually be masked with a controlled laser emission, where the beam is directed at the star where aliens could possibly live. When the broadcast occurs, Kipping suggests turning on the laser to compensate for the decrease in light from the eclipse.
"Whether we like it or not, the size, temperature and even atmospheric conditions of the Earth are essentially being broadcasted to all stars lying near our plane. Because this method is basically just an apparent decrease in the brightness of a star, cloaking simply involves causing the opposite brightness increase and that's what the lasers do," said Kipping.
They determined that a continuous 30-MW laser, emitted continuously for just 10 hours once a year would be enough to eliminate the transit signal. According to the Royal Astronomical Society, that's about the same amount of energy that's collected by the International Space Station in a year.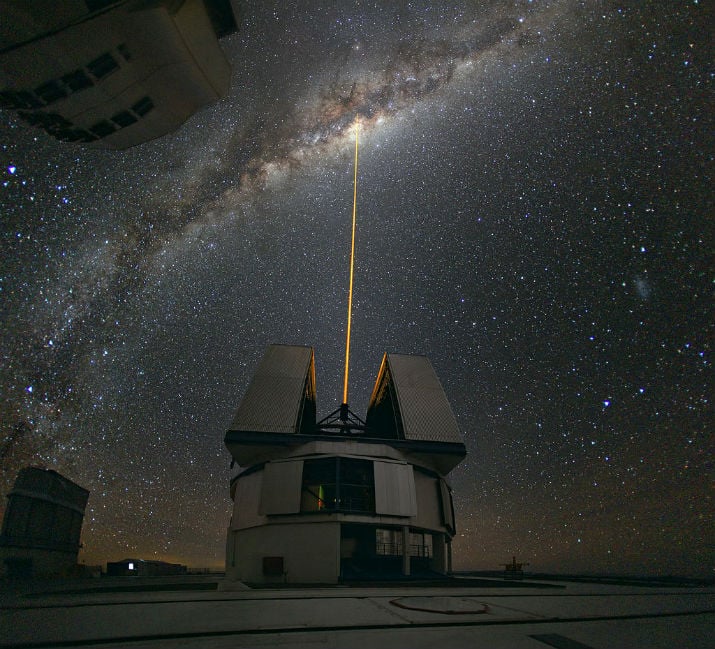 Are there flaws in this concept? Sure. Even Kipping admits no cloak is perfect. Because lasers are unified beams with a polarization different than star light, they could potentially defeat the cloak, but these are obstacles that would need to be overcome by engineers.
Although Kipping and Teachey believe in the potential of their concept, they do not actually advocate building a cloak for Earth.
"Our position is neutral and there is no agenda or lobbying on this point. We merely calculated that current technology could already cloak the Earth from our best exoplanet detectors and thus advanced civilizations could be hiding from us," added Kipping.
For now, they are more interested in the idea of broadcasting than cloaking. They've predicted what the signal would look like if other civilizations ever tried to use lasers to contact Earth. Now they want to go through past data sets to see if the signal has ever come up.
"Deliberate broadcasting would likely be very easy to confirm as artificial in nature, and these lasers can easily encode data-rich communication down the beams," said Kipping.
Lasers are no strangers to the field of astronomy. Scientists have been implementing the beams for years in order to capture clear images of space by attaching the lasers to telescopes. However their use in the field dates back even further to the 1960s, when NASA instructed Apollo 11 astronauts to position a mirror on the moon so that it could measure the Earth-to-Moon distance using an Earth-bound laser.
Sure, laser technology could make a difference when it comes to hiding Earthlings from other planets, but Kipping really believes astronomical advances will depend on remote-sensing technologies.
"I would love for this generation to make its "moon shot" and send a small robotic explorer to a nearby exoplanet," imagined Kipping. "It would inspire a generation of engineers and scientists and push us to develop major advances in propulsion and navigation."