Electronics 360 contributor Rick DeMeis took the Garmin HUD for a test drive and reports on the experience:
Garmin's head-up display (HUD) for aftermarket automotive installation provides visual navigation cues to the driver as well as speed data. Road testing the unit showed that the device's head-up, see-through format allows for a more relaxed drive, as there is no need to look down at a center-stack screen or the speedometer.
In order to test the unit, users must download a Garmin Navigon application from the App Store for the iPhone. The Garmin HUD+ model, which is essentially the same as the device tested, costs more because of the included software. Navigation data for the states to be traveled is downloaded using the Navigon app.
One good feature of an aftermarket HUD is that it can be positioned where the driver feels most comfortable having the display. The Garmin unit has an adhesive on the base helping to hold it in position. I chose to put it at the top of the instrument cluster cowl for a true see-though image on the clear plastic combiner screen over my view of the road (as well as giving a certain Tom Cruise "Top Gun" vibe to its use). Having the 2.75-inch (7-cm) wide screen on the unit that close to my eyes provided large, clear graphics superimposed over the road in front of the car, more so than with original equipment HUDs on some vehicles I've driven. Other drivers might prefer to place the HUD further away, lower, or toward the center of the dash.
If the HUD is to be used more or less permanently in a single vehicle or the one driven most often, an optional reflective film for permanent placement on the inside of the windshield is included in the kit.
Once powered up, the display is connected via Bluetooth to the driver's smartphone. Route guidance is actually done in the phone via the app, with direction cues sent to the HUD display (along with simultaneous audio directions). The advantage of the HUD is the next turn/waypoint along the route is continuously on the screen. The HUD's plug-in adapter has a USB port to power the phone simultaneously so it maintains power to conduct navigation for a trip of any duration.
When using the Garmin HUD at night, I changed the position slightly to reduce some secondary glare on the windshield from the combiner screen. Using the reflective film directly on the windshield rather than the combiner might eliminate this effect. The brightness of the graphics at night was a bit more than I would prefer, but there is no adjustment to control brightness.
All-in-all, Garmin's HUD can be a useful tool in presenting navigation data in a usable and safe, non-distracting way.
Summary points:
Garmin HUD (Head-Up Display)
BlueCore4 single-chip Bluetooth solution
ARM Cortex-3 processor
Charger with USB power port for smartphone
Target market: Consumer
Pricing: $127.99
Availability: Worldwide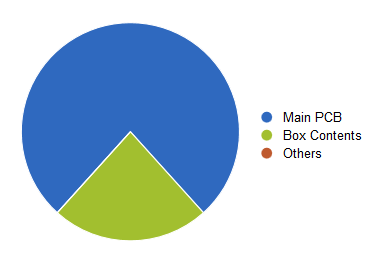 Source: IHS
Major Components:
- ARM Cortex-3 processor, 32-bit, 24 MHz, 64 KB Flash, 8 KB SRAM, 10-Channel 12-bit ADC, 37 GPIOs – MFG: ST Microelectronics – MPN: STM32F100C8T6B – (Qty: 1)
- BlueCore4 External, Single-chip BlueTooth Solution, V 2.0+EDR – MFG: CSR PLC – MPN: BC417143BGQ – (Qty: 1)
- Flash Memory, NOR, 8 Mb, 70 ns – MFG: Spansion, Inc. – MPN: S29AL008J70BF102
- Regulator, DC-DC Controller, Current Mode, Boost, Non-synchronous, Adjustable – MFG: Texas Instruments – MPN: TPS40210DGQ – (Qty:2)
- MOSFET Driver, Single-channel, 2 A – MFG: Texas Instruments – MPN: TPS2828DBV – (Qty: 4)
- MOSFET, 1 N-channel, 20 V, 200 mA – MFG: ROHM Co. Ltd. – MPN: RUM002N02 – (Qty: 18)
- Crystal, 26.000 MHz – MFG: Siward Crystal – MPN: SX-3225 – (Qty: 1)
Device Overview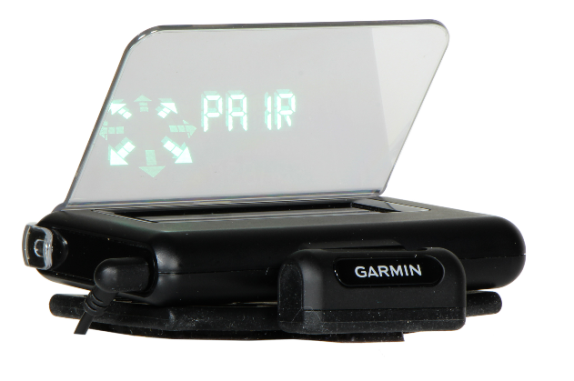 Source: IHS
Main PCB (Top)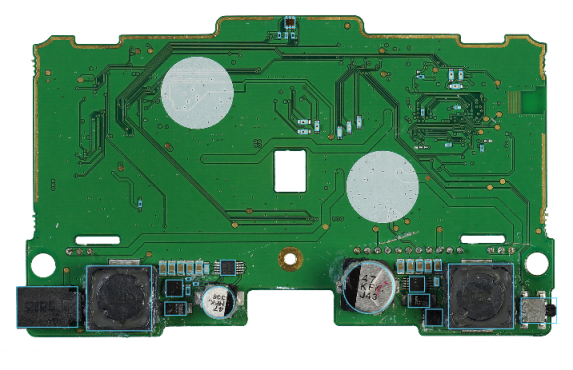 Source: IHS
Main PCB (Bottom)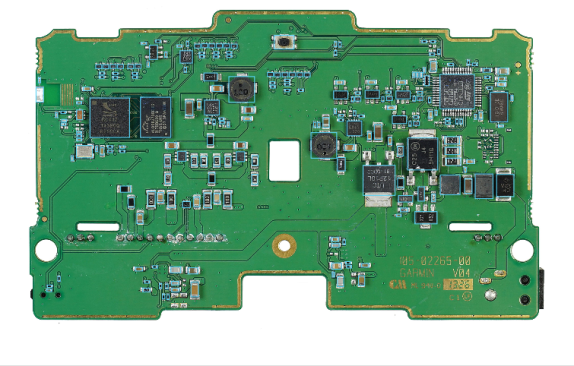 Source: IHS
Package Contents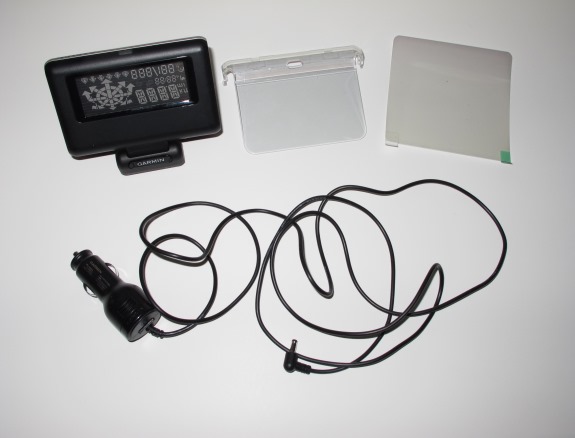 Source: IHS