STMicroelectronics NV (Geneva, Switzerland), which has been weighed down for several years by its mobile chip joint venture ST-Ericsson, plans to give Carlo Bozotti three more years as CEO and has appointed as chief operating officer Jean-Marc Chery, who has been general manager of the embedded processing division.
The offer to Bozotti has to be confirmed at the annual general meeting of shareholders in June 2014. Chery's appointment as COO was announced with immediate effect as ST – which continues to be Europe's largest indigenous chip company – announced a net loss of $24 million on sales revenue of $1.825 billion for the first quarter of 2014. ST sales declined by 9.4 percent sequentially and by 9.2 percent year-on-year, nonetheless the company looks set to return to profit next quarter.
The executive move indicates a line of CEO succession with Bozotti expected to retire in 2017. The deal also indicates that ST intends to remain a force in digital semiconductors and is hitching its wagon to the digital adventure that is fully-depleted silicon on insulator (FDSOI) processing and which has been championed by Chery within ST.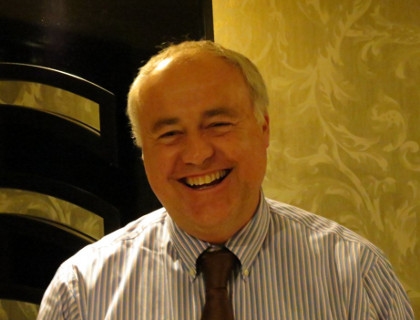 Jean-Marc Chery, appointed chief operating officer at STMicroelectronics.
ST is no longer a top tier integrated device manufacturer (IDM) and yet has been pioneering FDSOI as an alternative way of manufacturing chips at the leading edge. This is despite the fact that the major manufacturers, including Intel and Taiwan Semiconductor Manufacturing Co. Ltd., prefer the FinFET manufacturing method and set it as the de facto mainstream that gets support from the complex ecosystem of software and service providers required to get chips made.
An alternative candidate to lead ST would be Benedetto Vigna, general manager of the analog and MEMS group. Vigna, who has been driving ST's MEMS strategy for a number of years, helped take ST's MEMS-related sales revenue above $1 billion in 2012. While the analog and MEMS business helped protect ST during the dark days of ST-Ericsson disaster ST lost its number one position in the MEMS market in 2013 to Bosch, according to market research firm Yole Developpement.
And it was the Microcontroller, Memory, and Secure MCU (MMS) and Automotive (APG) product groups that led sales growth in the quarterly results with year-over-year revenue growth of 15.6 and 15.5 percent, respectively. The analog and MEMS business group recorded quarterly sales of $304 million.
The 1Q14 revenues of the embedded processing group were $628 million including $63 million from legacy ST-Ericsson products. The sales decreased 27.6 percent on a year-over-year basis mainly due to the phasing out of legacy ST-Ericsson products and lower sales of set-top-box products.
Foundry signed for FDSOI
Chery commented: "We have just signed a strategic agreement with a top-tier foundry for 28nm FDSOI technology. This agreement expands the ecosystem, assures the industry of high-volume production of ST's FDSOI based IC solutions for faster, cooler, and simpler devices and strengthens the business and financial prospects of the embedded processing solutions segment."
Chery did not name the foundry adding to speculation as to whether the deal is additional to, or a replacement for, a previously announced deal with Globalfoundries Inc. (see FDSOI Gains Design Wins Amid Fab Partner Mystery). To be worth the label top-tier ST really needs to have signed up one of Samsung Electronics, United Microelectronics Corp. or Semiconductor Manufacturing International Corp. to license and offer the 28nm FDSOI process.
In the second quarter of 2014 ST expects its sales to increase sequentially by 2 percent plus or minus 3.5 percent and for ST-Ericsson legacy sales to to be less than half of the $63 million recorded in the first quarter.
"We are encouraged by the signs of improvement in the macro-economic environment generally and by specific product dynamics expected in the next several quarters. In the second quarter, we see opportunities to continue to expand our customer base, driven by strength in microcontrollers, automotive and industrial, and power applications and by the initial recovery of the Embedded Processing Solutions segment," said CEO Bozotti in a statement.
"In addition, we see opportunities to further advance ST's leadership in key embedded processing solutions and technologies with the approval of the Nano2017 R&D program, now expected this quarter," he added.
Related links and articles:
News articles:
FDSOI Gains Design Wins Amid Fab Partner Mystery
ST Reduces Losses But Outlook Remains Weak
Bosch Claims Top Spot in MEMS Sales