Serial entrepreneur and venture capitalist Andrew Rickman, founder of silicon photonics pioneer Bookham Ltd. and investor in Kotura Inc., has formed another startup to address optical communications.
Rickman founded Rockley Photonics Ltd. in 2013 and is chairman and CEO. He is also chairman of venture capital company Rockley Group, one of the investors in the company. "It's another spin on the silicon photonics theme," Rickman told Electronics 360.
The company has closed a Series A round of funding and is developing a silicon photonics technology for use in data communications that is expected to reach the market in 2015. Rickman declined to disclose exactly how much had been raised or the company's technology base. However, Rockley Photonics – operationally based in Pasadena, California – has aspirations to be more than a vendor of optical integrated circuit components. "We will offer a system-level product. It will be our functional block combined with other photonics sourced from elsewhere," he said. The company plans to enable higher-bandwidth networks for a faster Internet according to a report.
Speaking of the funding Rickman said: "It's a typical A round from a group of VC funds. We contributed some, and there are some high-net-worth individual investors. It was oversubscribed. We raised twice as much as we asked for and half as much as we were offered," Rickman said. He said there would be a Series B round in 2015.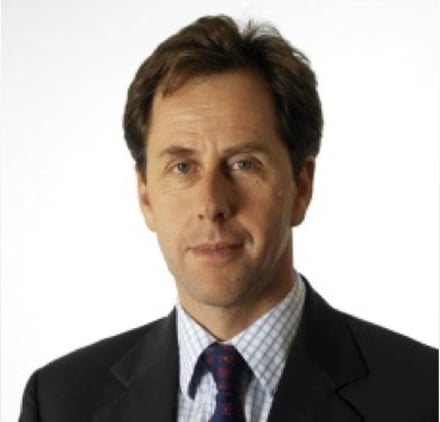 Andrew Rickman OBE, chairman and CEO of Rockley Photonics.
Rickman pointed out that some investors in Bookham made a 100-times return on their investment and others that got involved with Kotura when Rickman helped restart the company were able to get back four times their investment. Bookham merged with Avanex Corp. to become Oclaro in 2009.
Home in Pasadena
Although Rockley Photonics Ltd. is registered in the UK and has access to Rockley Group offices in Europe and China it is in essence a California startup with engineering based in Pasadena and led by vice president of engineering Aaron Zilkie.
Zilkie is a former senior optical engineer at Oclaro Inc., which acquired Bookham, and a former program manager with Kotura, which was a licensee of some Bookham technology. Kotura was acquired by Mellanox Technologies Inc. (Sunnyvale, Calif.) in August 2013. Rockley Photonics has 10 staff at present and Rickman said development will be focused on developing a silicon photonics platform and optimizing it for a specific application opportunity.
"At Bookham we pursued many applications and produced lots of prototypes. Many of those opportunities were ahead of their time," Rickman said. He also indicated that by going after high volume that required investment in manufacturing Bookham gave itself challenges.
A fabless MEMS manufacturing approach
Rockley Photonics will be fabless, said Rickman. While many companies try to leverage advanced CMOS manufacturing for optical circuits Rickman is a firm believer that operating at less aggressive sub-micron dimensions in an optimized process provides benefits. However, at Bookham this resulted in significant investments in manufacturing that contributed to a rollercoaster ride in the fortunes of the company.
The Rockley Photonics approach is different. Rickman said: "We have a manufacturing partner in Europe that can take us to being a billion-dollar company." Rickman refused to disclose the manufacturer but indicated it is a company prepared to act as a MEMS foundry. "Either you have to stick very close to the CMOS process or you go more off-beat in a MEMS-type environment. There are too many compromises in the photonics platform if you are stuck with the CMOS as given."
Rickman founded Bookham in 1988 and pioneered the manufacturing of integrated optical processing functions on a silicon chip using high-volume production methods. In 2004 Bookham moved to the U.S. and Rickman left to found Rockley Ventures.
Rockley Photonics will use the Series A money to develop and demonstrate the functionality of its photonics platform and to engage with a couple of lead customers. "Customer demand has been established. We now have some choices about who we should work with," Rickman said.
He added that he expected to see first chips in the middle of 2015 and a commercial product from Rockley Photonics before the end of 2015.
Related links and articles:
News articles:
Mellanox ConnectX EN 10GB NIC Teardown
Compound Photonics Acquires GaAs Fab from RF Micro Devices
CEO's Report Outlines How to Double Europe's Chip Manufacturing Share