Obducat AB (Lund, Sweden), a long-time pioneer of nano-imprint lithography systems, has launched its second generation Sindre system with an increase in throughput to 60 wafers per hour. The system is suited to optical, LEDs and biomedical applications, the company said.
The previous generation of machines covered wafer sizes up to 200mm diameter and offered a throughput of 30 wafers per hour.
The Sindre G2 includes integrated fabrication of the intermediate polymer stamp (IPS) used to define the photoresist and something Obducat calls SoftPress, which tunes the amount of pressure applied between the stamp and the substrate. It also offers the flexibility to use different resists and IPS materials to support customization of the imprint process. Additionally the system can run ulteaviolet and thermal NIL processes, giving the capability to imprint structure sizes ranging from 20nm and upwards, on substrate sizes up to 200mm in diameter.
The first system passed customer final approval in January this year and the next system will be delivered in 3Q14.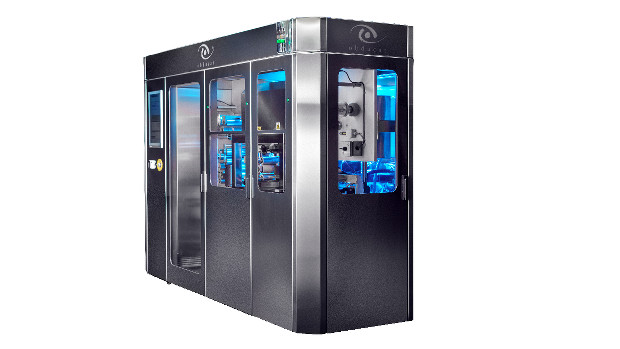 Obducat Sindre G2. Source: Obducat
"The versatility and superior performance of our patented key technologies has been extended further to safeguard Obducat's continued technological leadership in the NIL industry," said Babak Heidari, CTO of Obducat, in a statement. "With more than 130 NIL systems delivered during the last decade and several of these being used for manufacturing purposes in LEDs, photonics and biomedical applications, we are breaking new barriers in terms of performance and cost efficiency," said Patrik Lundstroom, CEO of Obducat, in the same statement.
Related links and articles:
News articles:
Report: Toshiba Eyes Imprint Litho for 15-nm Flash
Canon Buys Texas Imprint Lithography Firm
Qualcomm to Evaluate Leti's Non-TSV 3D Process