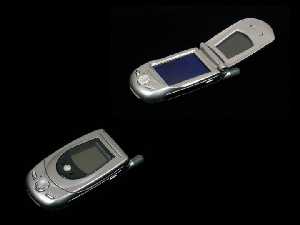 Linux / Java based PDA phone from Motorola (billed as world's first Linux/JAVA based PDA phone)
Core processor similar to that on MDAII (Intel PXA262 vs PXA263 on MDAII)
Dual-band GSM
Physically presents itself as a flip phone - but only one display - flip area of 'clamshell' design houses only the earpiece.
Same size screen as Treo 600 (2.5' diagonal) but TFT with better resolution.
Bluetooth connectivity
First launch in the Asia Pacific region in 2003.
Comes in at basically same cost as Treo ~$150.