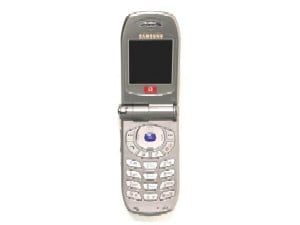 High-end clamshell phone with integrated VGA camera
Samsung's first 3G phone
Oddly featuring no wireless connectivity such as Bluetooth or IrDA - only wired data cable (USB & RS232) external connectivity. Also curiously absent for a 3G phone is an external (SD) memory card slot; wired data transfer is the only option.
Multimedia features include streaming video and videophone capability, but no MP3 playback.
One of the most costly clamshell devices analyzed - the IC dollar content of this device is driven to a large extent by internal memory content.