Main Features
- Candybar, tri-band GSM with VGA/CMOS Camera w/Flash, Bluetooth connectivity, external memory capable, and stereo speakers.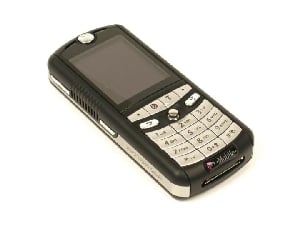 Marketing / Positioning - The Motorola E398 is promoted and targeted at the youth market, and features a trendy black aesthetic, and the frill of stereo speakers. The Motorola E398 competes closely with the new SonyEricsson K700i from a feature perspective, while sharing much in common internally, from a design standpoint (see 'design' comments for details) with the previously analyzed Motorola V525 and V300 models.The E398 seems like a logical compliment to the V525/V300 in the Motorola portfolio by offering an alternative layout and aesthetic, while at the same time augmenting features and adding external memory card storage. This phone should be a relative high-volume mainstream device for Motorola.
Cost Notes - The E398 weighs in around a bit higher than, but within a few dollars of our initial assessment of the V525. This is about $10 more (total), when compared with our previous analysis of the V525. Since all of the major IC's and modules in this design are the same as those used in the V525, the Main PCB cost is very much in-line with the V525. However, since the V525 was a clamshell design it featured two displays (with the main display being larger still than the diagonal on this design) and therefore ~$34 worth of displays, whereas the E398 has only ~$27 (-$7).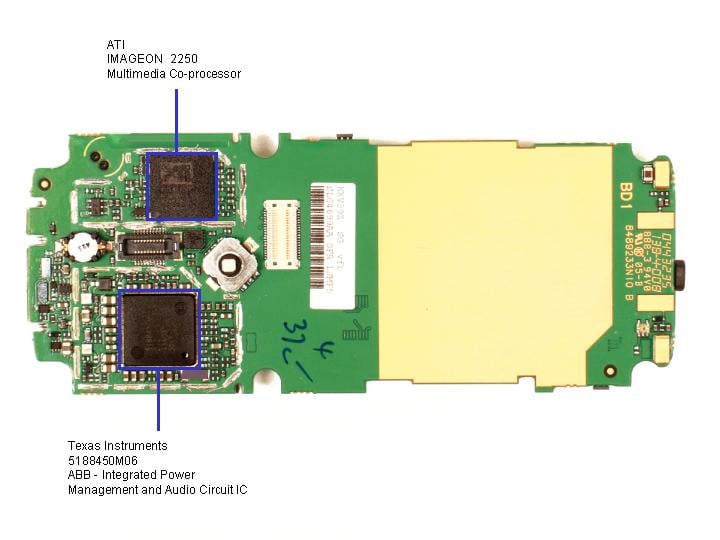 In the E398 we have also taken into account camera module erosion (costed at $6.50 vs $13.50 in the V525 - for a delta of -$7), however the added flash / lighting and associated assembly offsets this erosion by roughly $1).
Offsetting much of these deltas is the addition of the external memory card, adapter and connector. The memory and adapter added approximately $10 in cost. Furthermore, additional accessories such as the data cable bring the total 'accessories' cost to ~$13 here, vs $1 in the V525.
Manufacturing Notes - Made in China - EMS provider unknown - as were the V525 and V300. The low cost of production in this region is reflected in our calculations. Furthermore, we assumed that the production of mechanical devices (injection molded plastics, metals, etc.) and the process of PCB board stuffing were also performed locally at the China labor rate.