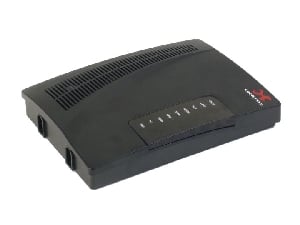 The VCM02 is a residential VoIP cable modem device manufactured for Cablecom (Switzerland) by ODM Foxconn/ Hon Hai Precision Network Systems Group, formerly Ambit Microsystems.
Based on Broadcom chipsets for both the tuner front end (BCM3415 / BCM3401) and broadband DSP/ modem/ interface (BCM3341 / BCM3348).
Hon Hai currently holds 13.5% global market share for DOCSIS/ cable modem/ E-MTA products, second only to Motorola (Q2'04).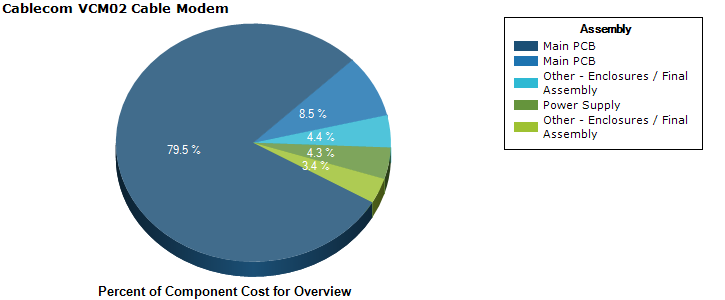 Broadcom was barred last year from selling it's BCM3415 tuner IC in the United States due to a patent infringement judgement brought by Microtune. It is unclear yet how this might affect sales of any products that utilize this device. It is assumed that sales in markets other than the US will continue, and that ODM's also may eventually be phasing out the use of this IC. It appears that Broadcom has developed a next-generation part in an attempt to avoid the infringement issue, the BCM3416. Broadcom and Microtune have recently settled their dispute with a cross-licensing agreement, and it is expected that the BCM3416 will be a successful product.