The new version 3.50 of Softing Industrial's edgeConnector products is now compatible with advanced reduced instruction set computing machines (ARM) processors. This significantly expands the application possibilities.
The Docker-based software modules of Softing's edgeConnector product family provide access to process data in SIMATIC S7, SINUMERIK 840D and Modbus TCP controllers.
Version 3.50 of edgeConnector Siemens, edgeConnector 804D and edgeConnector Modbus is now compatible with the 64-bit version of ARM processors. This extends the application possibilities to devices like Raspberry Pi, Cisco IR1101, Orange Pi 5 or RevPi Connect.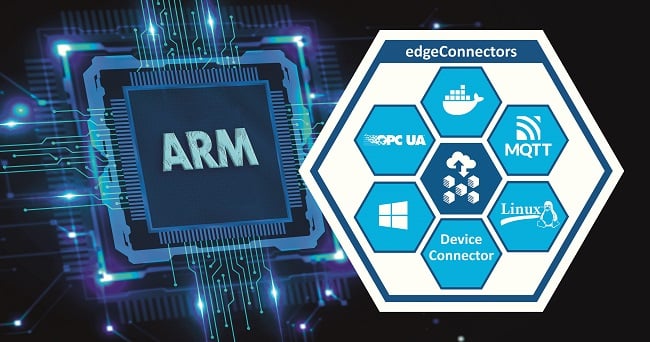 Source: Softing Industrial
By using container technology, edgeConnector products are very quickly ready for use. They are operated on standard hardware and can be easily administered centrally. This gives users a simple and secure way to integrate data from production into innovative and flexible industrial internet of things (IoT) solutions. All edgeConnector products support state-of-the-art security standards such as SSL/TLS, X.509 certificates, authentication and data encryption. They can be easily configured locally via an integrated web interface or managed remotely via a REST API. The individual edgeConnector products are available for download and free trial from online directories such as Docker Hub or Microsoft Azure Marketplace.