PEI-Genesis, a developer of custom engineered interconnect solutions, announced the opening of a new production site in Philadelphia, Pennsylvania, to support the increasing demand for D-Subminiature connectors, arguably the most versatile interconnect product on the market. It will be utilized to supplement PEI's largest facility in South Bend, Indiana, to enable quick turn value-add D-Sub products to customers worldwide.
"With four value-add production facilities worldwide, PEI can get products to customers within days. We will return to the 48-hour service model our customers have come to expect from us," said Brad Thiel, director of global operations.
Currently, ITT Cannon commercial D-Sub products are certified and approved to be sold to customers. In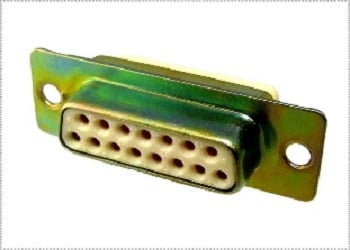 Source: PEI Genesis the coming months, PEI-Genesis will obtain the certification and approval of ITT Cannon's Mil-Spec D-Sub products and the facility will become AS9100D certified. Later in the year, PEI-Genesis will onboard other industry leading D-Sub connector manufacturers, such as Amphenol PCD and Positronic, and Cinch Connectivity Solutions, to expand and broaden its product offerings.
The D-Sub facility is 16,000 sq ft connected directly to PEI-Genesis's headquarters and stocks roughly $6 million worth of ITT Cannon connector components and finished goods. This addition brings new job opportunities to the Philadelphia area, providing careers to 30+ locals.

Industry-wide, many customers have been experiencing long lead times for electronic components over the last eighteen months. With PEI-Genesis's commitment to being the fastest assembler in the world, this new facility allows its customers to receive custom assembled connectors fast with low to no minimum order quantities. PEI is known for taking products with long lead times and making them instantly available in all of their variations.