Aiming to double current production capacity, Melexis will invest $75 million in its Kuching, Malaysia, semiconductor facility for a new building for probing, shipping, storage and offices.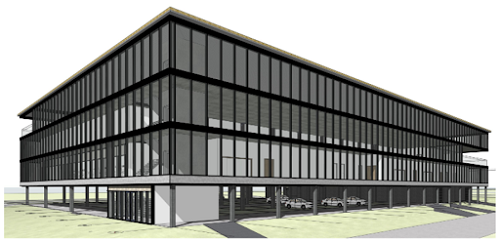 An artist's rendering of the expansion to Melexis' Kuching, Malaysia facility. Source: Melexis The goal of the project is to increase Melexis' testing capacity. The company points to demand for semiconductors forecast to double in the next decade and Melexis is anticipating a need for more ICs. The new building is expected to be completed by the end of 2024.
The new building will have a total ground surface of 4,500 square meters and room for 90 new semiconductor prober locations used to test the ICs. This will bring the total probers up to 180 at the facility. Some of the products that will be tested include Triaxis magnetic position sensors.
Melexis said the expansion to the Malaysian building was chosen due to its location next to wafer processing facility of X-FAB, one of Melexis' key wafer suppliers. The company said this will lower the logistics cost.