Lighting
LED outdoor lighting: Protecting the investment
31 October 2022
Energy-efficient, durable and long-lasting: These are just a few of the advantages of LED lighting technology, which is increasingly being deployed in a wide range of applications. As global demand for energy-efficient systems grows alongside trends such as urban modernization and the development of smart city infrastructures, LEDs are making inroads into outdoor areas including building exteriors, highways and public spaces.
Whether they are powering digital signage and electronic displays or lighting up large spaces such as parking lots and recreation areas, LEDs are proving to be a low-maintenance solution that can provide years of service life. These benefits make them particularly valuable in remote or inaccessible locations. LEDs also may be chosen over other types of light sources for qualities such as flame retardancy and low outgassing — and their color-rendering abilities and programmability make them an ideal fit for creating dazzling visuals from the Las Vegas Strip to the world's tallest performing fountain in Dubai.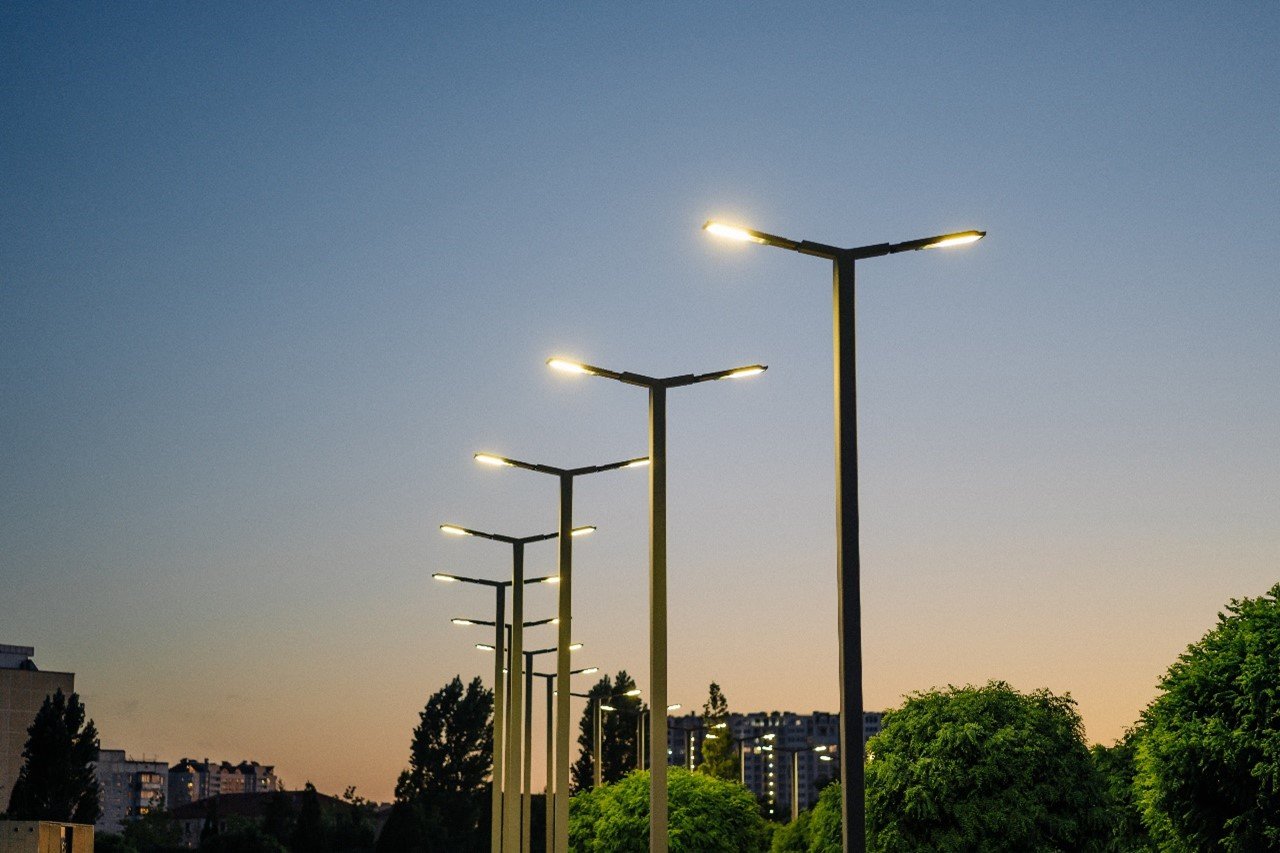 Figure 1. LED lighting is increasingly being deployed in applications such as street-lighting. Source: Disterheft/Adobe Stock
While the cost of LED deployment can be somewhat higher than traditional lighting, it is likely to be outweighed by the resulting power savings and reduced replacement expenditures. Yet this equation changes if the investment is not protected. In outdoor LED installations, one aspect of this is ensuring resilience against changing environmental conditions. In many parts of the world, this includes repeated exposure to harsh winter cycles over the bulbs' long years of service. The importance of protection from the elements extends to warmer climates as well, given the world's increasing environmental volatility.
The role of gaskets
In outdoor applications, the LEDs responsible for turning electricity into light are often encased in bulbs made of glass and set in an outer case made of metal. Between the bulbs and the case, gaskets are employed to provide both cushioning and protection.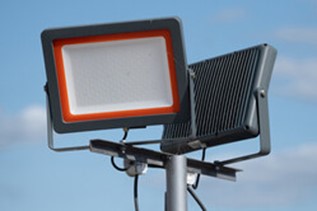 Figure 2. Gaskets are employed to provide both protection and cushioning for LEDs. Source: Sergey Spritnyuk/Shutterstock
Gaskets designed as a buffer for common environmental stressors including rain, snow, dust and sunlight are available in a range of materials: PVC plastic, EPDM and neoprene rubber, among others. With greater environmental volatility, however, comes greater challenges. Engineers specifying gasket materials must consider recent environmental trends such as increased exposure to ultraviolet (UV) rays, extreme heat and wildfires, and the intensity of windstorms, rainstorms and snowstorms. These factors can translate into faster deterioration and shorter shelf life for gaskets — and, in turn, the need for more frequent replacement of the LEDs they are designed to protect. Choosing lower cost gasketing materials may reduce upfront expenses, but at the price of greater maintenance needs down the line.
It's also important to consider that LEDs deployed in outdoor applications often play a role in ensuring safety — streetlights, parking lots and building entrances and exits are prime examples. In these cases, choosing gasketing materials incapable of withstanding environmental extremes can contribute to lighting failures that create dangerous conditions. The risks for end users include an increased potential for accidents such as slips and falls or vehicle collisions — while the liability for those risks falls squarely on the shoulders of the engineers specifying protective materials.
Silicone protection
A more forward-thinking approach toward protecting an investment in LEDs is building the cost of premium gasketing materials into materials specifications. Silicone offers a durability that complements the years-long expected service life of LEDs, derived from several inherent properties including high tensile strength and excellent thermal stability. Compared to other elastomers, silicone's low compression set also provides a greater ability to protect and cushion in gasket applications.
Saint-Gobain Tape Solutions takes that forward-thinking approach with its high-quality Norseal silicone, which is available in a variety of foam rubber, sponge rubber and Strip-N-Stick (SNS) tape products. Both foams and sponges are rated at a minimum 10-year shelf life. Specific products are tested for gasket use with specifications including UL-50 and UL-50E (recognized weather seal gasket), UL V-0 and JMLU2 (gasket materials). Saint-Gobain's proprietary post-curing process also imparts a low outgassing quality. This minimizes the tendency of gasketing materials to produce lens condensation, a benefit for aesthetics as well as safety: Less condensation means better brightness and clarity for fixtures designed to illuminate dimly lit areas.
Yet the true value of silicone gasketing becomes most evident in the context of environmental volatility. Qualities such as the ability to withstand extreme temperatures, resistance to fungus growth and long-term protection against dirt, moisture, sunlight, ozone and UV rays are examples of characteristics that translate to resilience in the face of a changing world.
Meeting user needs
Each of the products in the Norseal silicone line is designed with specific end user requirements in mind. Foams can be deployed as lightweight gaskets, and they are non-corrosive when used with metals and in unpredictable environments. Sponges are a sound choice for "always-on" applications, such as gas station lighting, due to their thermal stability. Sponges also provide low water absorption, which is important for high-humidity applications. Tapes provide the flexibility to conform to irregular services and shapes, and they can reduce overall lighting structure costs when used in place of expensive die-cut parts.
All form factors in the Norseal line — foams, sponges and tapes — also include products specifically designed for low toxicity and flame retardancy, factors especially important in public spaces and mass transit applications. Below are some selected specifications:
Silicone foam rubber
Norseal F-12 and F-20: Soft, lightweight silicone foams with low density (F-12) and medium density (F-20). Outstanding compression set resistance and excellent flame resistance (UL94 V-0) with low toxicity and smoke generation.
Silicone sponge rubber
Norseal R10480 and 10480S: Superior mechanical strength with thermal stability, extremely low compression set, very low outgassing and ozone/UV resistance. Prevents water penetration to LED electrical components. Recognized to UL-50E.
SNS foam tapes
Norseal SNS100S and 200A: Provides benefits of silicone rubber in easy-to-apply, pressure-sensitive adhesive tape form with closed-cell sponge backing. SNS100S supplies wide temperature range silicone adhesive on one side; 200A supplies aggressive acrylic adhesive.
Norseal 512GF and 520GF: Provides benefits of silicone in easy-to-apply, pressure-sensitive adhesive tape form with flame-retardant silicone foam backing (UL94 V-0 for based foam). 512GF uses F-12 foam with film-supported acrylic adhesive; 520GF uses F-20 foam with film-supported acrylic adhesive.
The thermally conductive product line, ThermaCool Coated Fabrics TF1860 and 1870 series, is also an option to be used in commercial outdoor lighting to dissipate heat away from hot components generated by LED lighting.
Saint-Gobain is also able to develop products to meet specific functional and aesthetic needs. Such custom solutions are designed to factor in anticipated environmental conditions and expected wear over the life expectancy of the product.
Conclusion
Given the energy efficiency and long service life of LEDs, it's no surprise that the role they play in lighting the world is on the rise. But it's also important to keep in mind the fact that the world is changing, which makes the investment in LED technology more challenging. Unlike lower-cost elastomers, premium gasketing materials such as Norseal silicones meet or exceed specifications tuned to environmental volatility. The products are a solid choice not just for protecting today's investment, but also for building resiliency into the requirements of tomorrow.
To learn more, visit Saint-Gobain Tape Solutions.
Find Free Electronics Datasheets