A new converter housed in package (CHiP) fabrication facility in Andover, Massachusetts, will enable Vicor to meet increased demand for self-contained, high-performing modular power systems.
The CHiPs under production are complete high-power modules manufactured in panels that are analogous to semiconductor wafers. The panels are then separated into individual chip-scale components similar to the process used for silicon chips. Instead of an isolated semiconductor component, the result is a complete module, replete with numerous individual semiconductors and passives. The module is the equivalent of the brick converter but is smaller, more efficient and more power dense.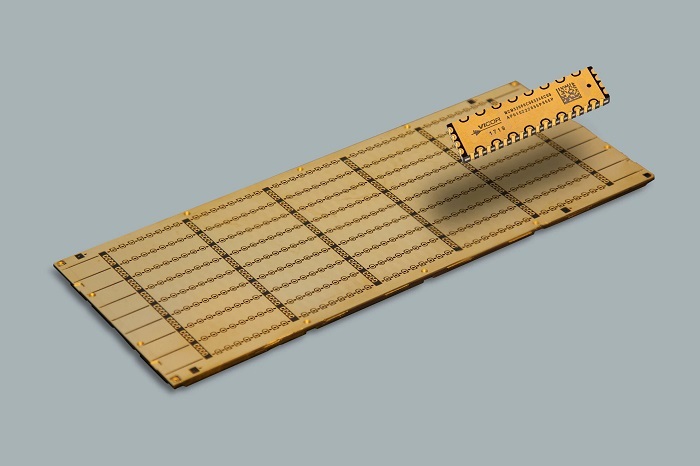 The ChiPs are manufactured in panels utilizing process steps analogous to semiconductor wafer fabs. Source: Vicor
The facility will manufacture the DCM3717, a 750 W regulated 48 V to 12 V converter with a regulated power output. This ChiP converter features a 97% peak efficiency in a 37 mm x 17 mm x 7.4 mm surface-mounted package. Advanced packaging solutions place heat-intensive devices on both the top and bottom of a module's central PCB. A thermally conductive encapsulant transfers heat to each surface, effectively doubling cooling surface area relative to PCB footprint.