A research team at MIT created a new audio experience requiring minimal space and power, taking form in a paper-thin, film-like flexible sheet that can be stuck to virtually any solid surface.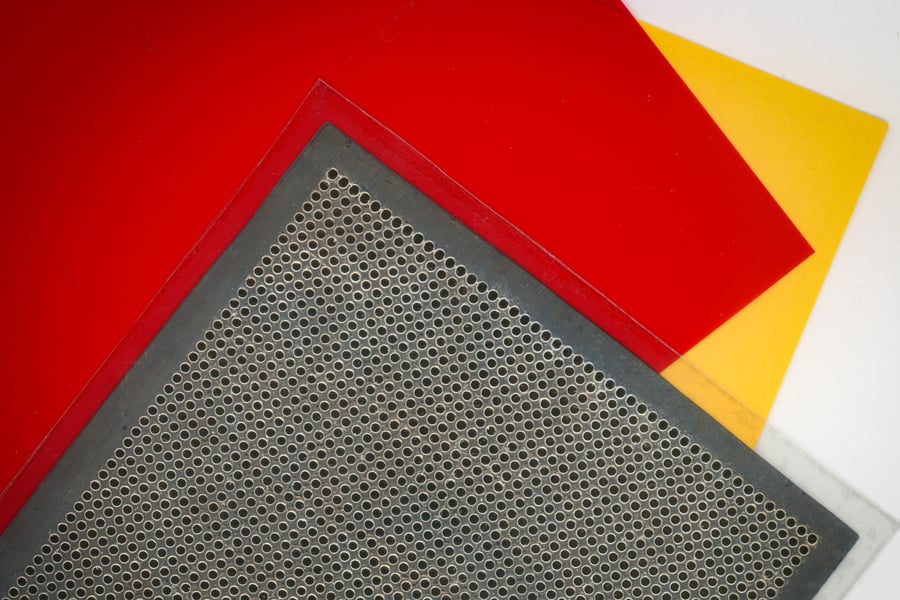 The loudspeaker film could turn any hard surface into an immersive audio source. Source: Felice Frankel/MIT
Developed from a thin sheet of PET -- 8 microns thin, to be exact -- the engineers rethought how sound is physically passed through a medium. Instead of a traditional system that uses a magnetic field to move a speaker to create sound vibrations, this approach uses a thin film covered in microscopic dome-like structures to vibrate individually. The domes are surrounded by "space layers" on both ends of the film to protect the surface it sticks to, leaving the use case possibilities almost limitless.
Whether the paper-thin audio loudspeakers are stuck to a music studio or movie theater, used for noise canceling purposes or even in vehicles, the experience remains a high-quality audio alternative to bulky headphones or audio entertainment systems. The technology could even be taken advantage of for commercial use in industrial noise control.
"It feels remarkable to take what looks like a slender sheet of paper, attach two clips to it, plug it into the headphone port of your computer, and start hearing sounds emanating from it. It can be used anywhere. One just needs a smidgeon of electrical power to run it," says Vladimir Bulović, the Fariborz Maseeh Chair in Emerging Technology, leader of the Organic and Nanostructured Electronics Laboratory (ONE Lab), director of MIT.nano, and senior author of the paper.
Learn more about the new innovation.