The word "planet" usually brings to mind a spherical shape, sometimes with rings or swirls of color from illustrations recalled from school days. Recently with help from the CHEOPS telescope, scientists discovered a planet with a shape best described as a football.
When a planet exists outside of the solar system, it is known as an exoplanet. Named WASP-103b, the egg-shaped planet orbits around the WASP-103, a star in the Hercules constellation that burns bigger and brighter than Earth's sun.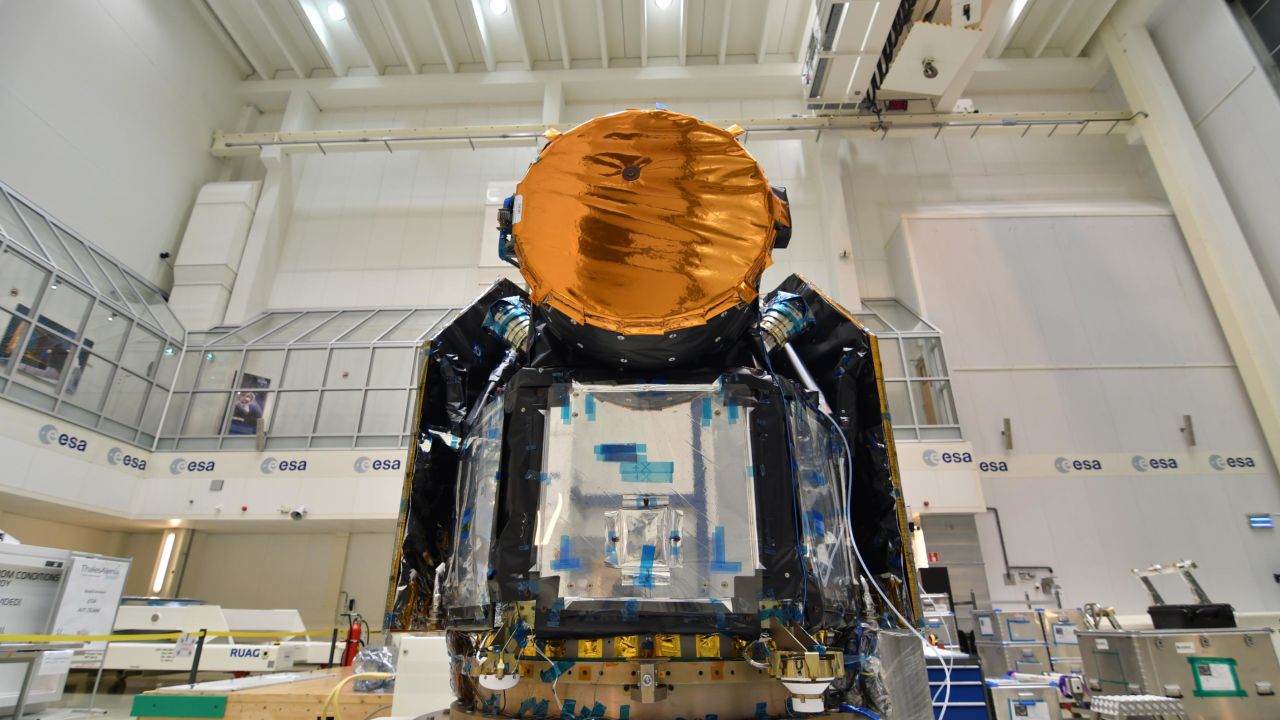 CHEOPS before launch in the Netherlands at ESA's tech center. Source: ESA
The CHEOPS (CHaracterising ExOPlanets Satellite) is a European owned space telescope. Launched in 2019, its purpose is to seek known exoplanets to gather information on mass, density, formation and composition. CHEOPS was selected for the mission in 2012, after competing with 26 other proposals to go forth as the first S-class space mission in the European Space Agency's (ESA) Cosmic Vision program.
An oddly shaped exoplanet
Though Earth is not perfectly spherical, WASP-103b's unique form is believed to be due to the proximity from the star. The exoplanet is estimated to be twice the size of Jupiter, but not nearly as dense. The star it orbits is blasting energy 10,000 times stronger than what the sun gives Earth. Being hit with that much energy at half the mass of Jupiter, WASP-103b's appearance is inflated and puffy, like a hot air balloon.
Researchers from the Universities of Bern and Geneva, alongside the National Center of Competence in Research (NCCR) PlanetS noted that the strong tidal force and weak gravity on one side also causes the distorted shape. The study of the exoplanet was published in the scientific journal, Astronomy & Astrophysics. "Because of its great proximity to its star, we had already suspected that very large tides are caused on the planet. But, we had not yet been able to verify this," explained study co-author Yann Alibert, professor of astrophysics at the University of Bern and member of the NCCR PlanetS.
Future observations of exoplanet WASP-103b will continue through CHEOPS and other equipment to follow the tidal deformations, but to also learn more about the interior structure of the planet.