Researchers from the University of Pittsburgh Swanson School of Engineering and the Mascaro Center for Sustainable Innovation used the city of Pittsburgh to create a model to estimate city energy use. The goal is to help policymakers and building companies estimate the energy usage and emissions of a city's buildings.
The building sector accounts for 39% of U.S. energy use in the country, with commercial buildings responsible for half of that use. The Urban Building Energy Model (UBEM), developed with data on design, materials and purpose of Pittsburgh buildings, uses street-level images to categorize and estimate commercial building energy usage.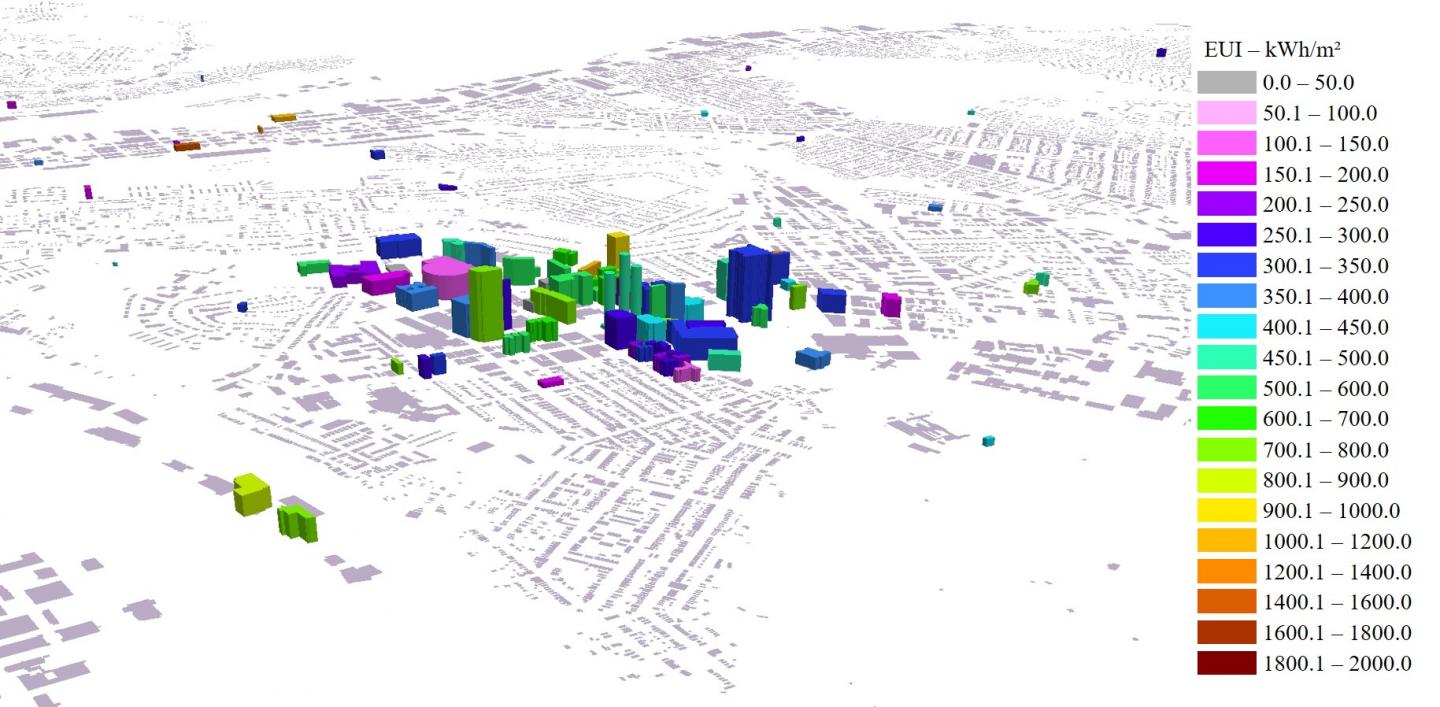 Simulated annual energy use intensity (EUI) of the commercial buildings in the urban building energy model (UBEM) for Pittsburgh, Pennsylvania. Source: Bilec Built Environment and Sustainable Engineering Group
Publicly available Geographic Information System (GIS) data and street-level images were used to define 20 archetypes of buildings representing eight commercial use types. The buildings were sorted into groups based on a variety of categories, including use type and construction period. Street-level images determined the building material, window to wall ratio and the number of floors. LiDAR data from the U.S. Geological Survey was used to determine building height.
The energy use intensity of 209 Pittsburgh structures was simulated and mapped, and findings were validated with other available data, revealing an error rate of only 7%.. The team hopes the modeling framework can eventually use machine learning to quickly analyze and categorize building images.
When developing the framework, one of the team's goals was to provide a platform that other researchers could replicate and build on. Ultimately, the model could be used to help cities meet energy goals and erect more energy-neutral buildings. It could also be used to estimate current energy usage and help policymakers in setting energy goals and creating efficiency regulations.
A paper on the new model was published in Energy and Buildings.