Researchers created an artificial skin for robotics and prosthetic limbs that bruises like human skin.
Robotics and prosthetic limbs do not bruise or feel pain, which can lead to further injury to the device because the user doesn't recognize that their device is damaged. There are some devices that use e-skins, but these not always have electrical conductors that are biocompatible, which limits use for prosthetics.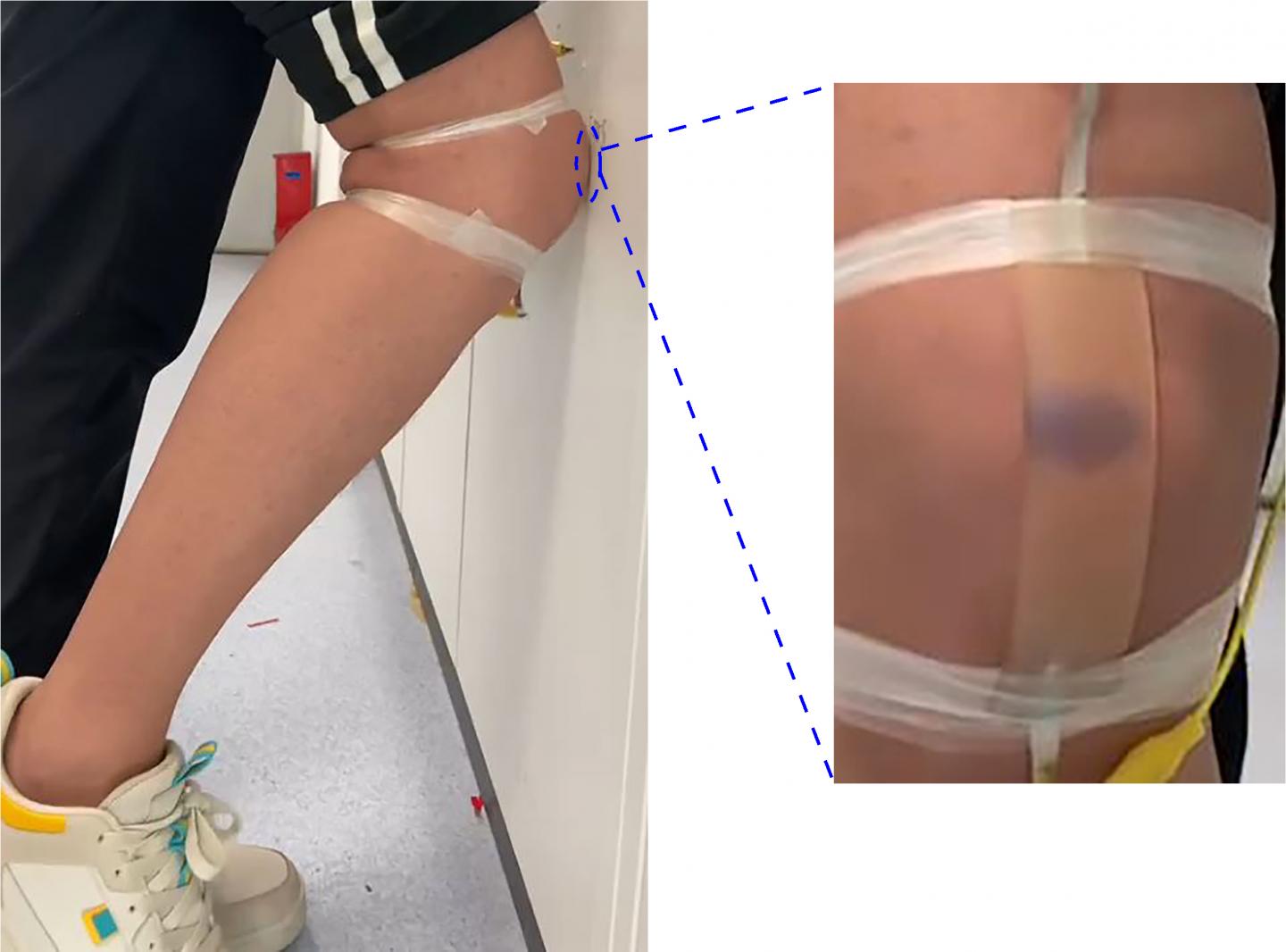 An artificial skin attached to a person's knee develops a purple "bruise" when hit forcefully against a metal cabinet. Source: ACS Applied Materials & Interfaces
The team's new artificial skin is made out of ionic skin (i-skin). In i-skins, ions are used as charge carriers in a similar way to human skin. Ionically conductive hydrogels have better transparency, stretchability and biocompatibility than e-skins.
The team set out to create an i-skin that could change color and mimic human bruising in addition to registering changes in the electrical signal. The skin senses force through ionic signals and changes color from yellow to purple as a visual cue of the damage.
An ionic organohydrogel was engineered using a molecule called spiropyran that changes color from pale yellow to a bluish-purple under mechanical stress.
During testing, the i-skin was taped to different body parts, like fingers, hands and knees, of volunteers. Bending or stretching caused a change in the electrical signal, but no bruising appeared. When the skin was forcefully pressed, hit or pinched, it changed color and the color remained for two to five hours before fading back to yellow.
A paper on the new skin was published in ACS Applied Materials and Interfaces.