Researchers from Tokyo University of Science created biofuel cells that can power wearable electronics with sweat.
The miniaturization of electronic devices has taken huge strides in the last few years. Wearable biosensors have been steadily advancing as well. These sensors are worn directly on the skin to measure biosignals and keep track of the wearer's health and wirelessly send measurements to smartphone computers.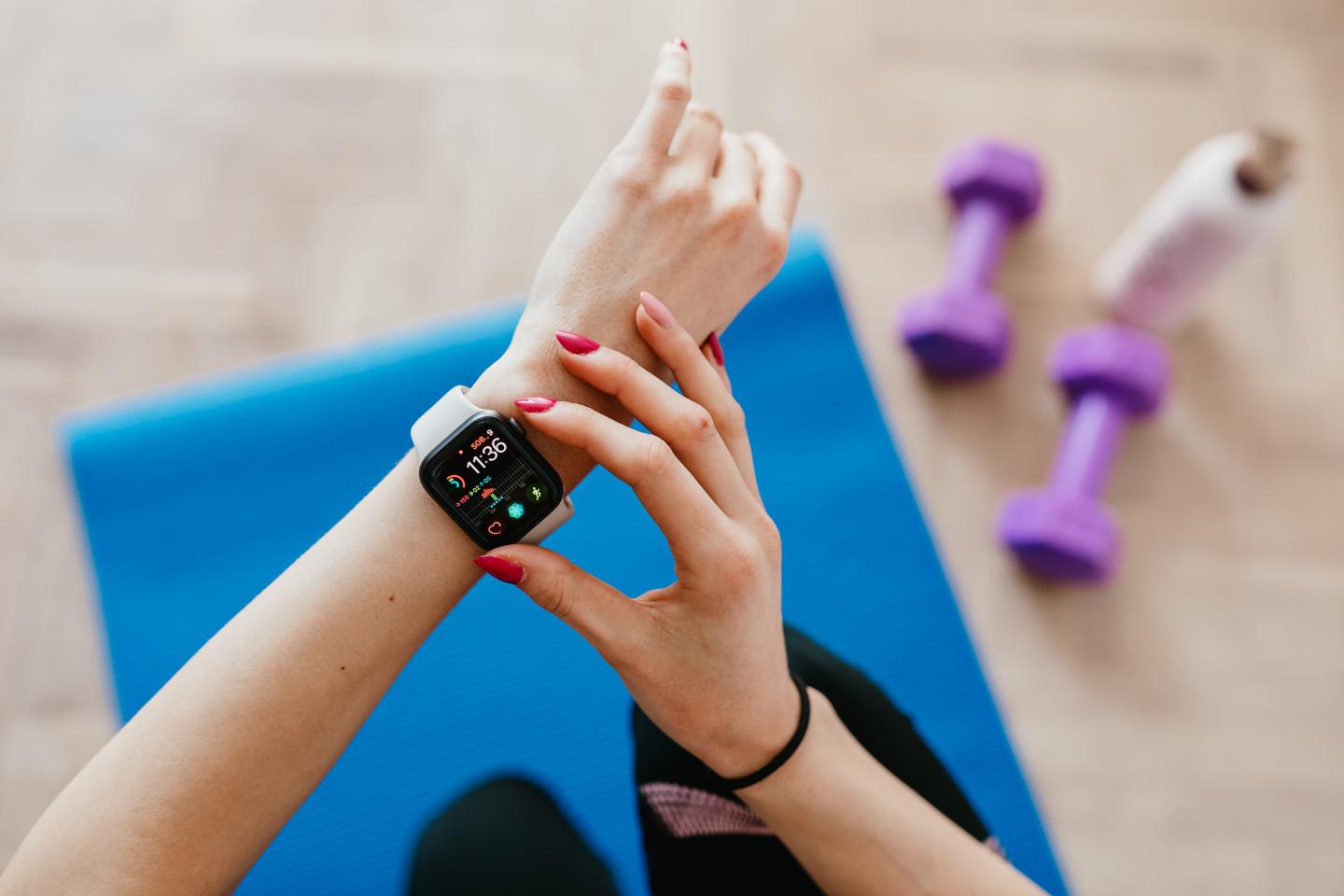 Scientists develop biofuel cells that can power wearable electronics purely by using human sweat. Source: Karolina Grabowska from Pexels
But it is challenging to find an appropriate power source for wearable biosensors. Traditional button batteries are too thick and bulky and thinner batteries have capacity and safety issues.
To solve this problem, the team created a biofuel cell array that uses a chemical in sweat to power biosensors. The array looks like a paper bandage and could be worn on the arm or forearm. It is made of water-repellent paper substrate with multiple biofuel cells in a parallel series. The number of cells on the substrate depends on the output voltage and power needed for a given device.
In each cell, an electrochemical reaction between lactate and an enzyme in the electrodes produces an electric current. The reaction flows to the current collector which is made from conducting carbon paste. The paper layers collect the sweat and transport it to all cells simultaneously through the capillary effect. The biofuel cell arrays have the ability to deliver power to electronic circuits and can generate a voltage of 3.66 V and an output power of 4.2 mW. The activity meter used in the study was powered by the biofuel cell for one and a half hours with one drop of artificial sweat.
The device is fabricated using screen printing and carbon ink, which makes the process suitable for cost-effective mass production.
The lactate biosensor could power itself using lactate and measure lactate concentration in sweat to communicate the user's health in real time to a smartphone via Bluetooth. Lactate is an important biomarker that reflects the intensity of physical exercise in real time.
A paper on this research was published in the Journal of Power Sources.