Researchers from Michigan Technical University created a model to address a problem plaguing electric vehicle (EV) owners: it is difficult to find charging stations outside of cities. The model found that big-box retailer parking lots may be the solution.
The number of EV owners is growing as the cars become more reasonably priced, but charging stations haven't quite reached the mainstream yet. There are gas stations all over the world, even in rural areas, while charging stations are few and far in between outside of cities.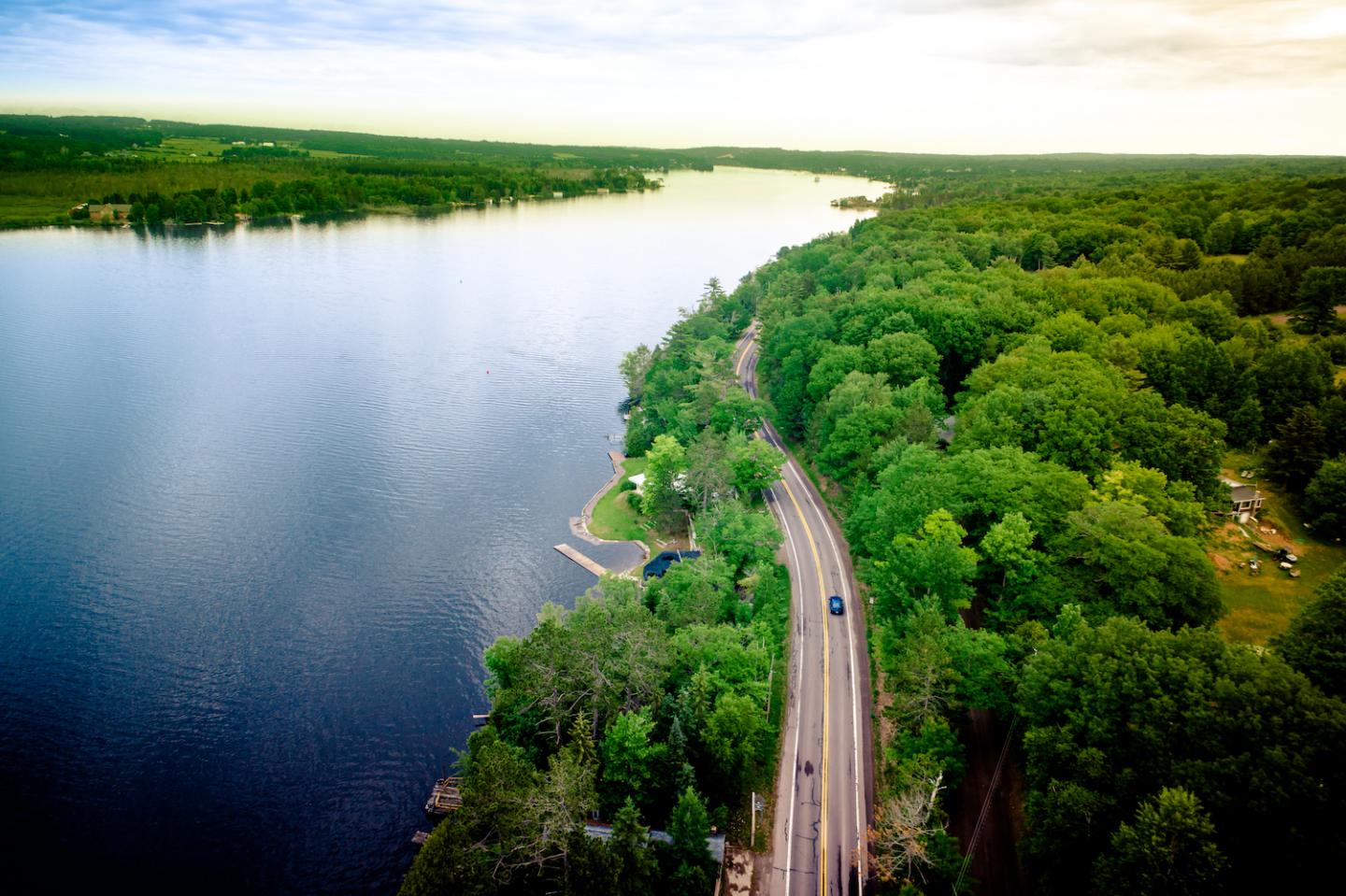 In rural areas, electric vehicle charging stations can be few and far between. Large retailers can help their customers drive farther by installing solar awnings that charge vehicles while their owners shop. Source: Sarah Atkinson/Michigan TechThe team's model proves that there is untapped EV charging station potential in retail parking lots with the simple addition of solar photovoltaic awnings.
Researchers investigated the energy-related benefits of developing EV charging stations powered with solar photovoltaic canopies built into the parking infrastructure of large-scale retailers, like Walmart.
The team's case study proved that canopies could generate a potential of 3.1 MW per Walmart Supercenter in the U.S., which could provide solar electricity for approximately 100 EV charging stations. Walmart could deploy 11.1 GW of solar canopies in their parking lots and ultimately provide 346,000 EV charging stations powered by solar electricity for customers. This kind of solar awning fleet would cover the needs of 90% of the American public living within 15 miles of a Walmart.
The team says their model could be adopted by any big box store and give them a competitive advantage over stand-alone EV charging stations. Solar electricity for EV charging could be made at a profit.
Researchers identified four key benefits of installing solar canopy EV charging stations:
- Increasing customer comfort with shade and precipitation shelter
- A clearer path to green consumerism
- Incentive for preferential shopping for owners of plug-in hybrid electric vehicles and EVs
- Increased shopping time and money spent at the store while the consumer is waiting for their car to charge
A paper on this research was published in Renewable Energy.