After a flurry of announcements on Day 1 of CES 2021, things slowed down a bit in terms of what was introduced to the public. Whereas Day 1 was filled with announcements, Day 2 was focused on answering questions about these products or holding virtual conferences about the latest technology trends and impact of COVID-19 on the supply chain and technology in general.
That said, there was still some very cool stuff introduced and here is what we liked best.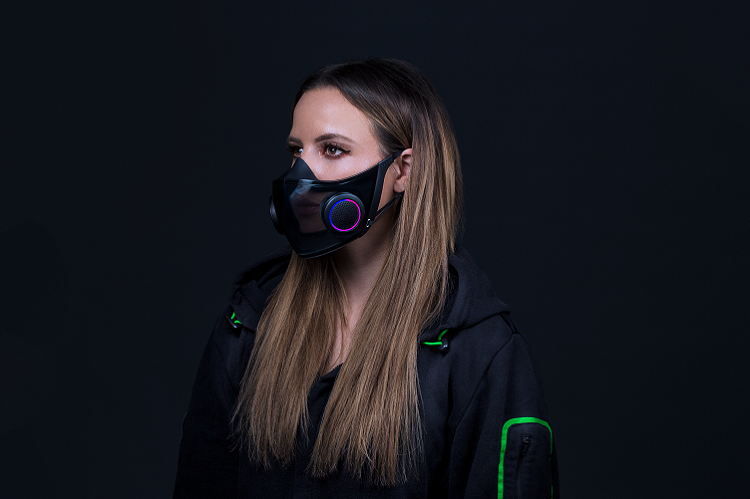 Project Hazel is a smart mask with lights, built-in microphone, amplifier and an N95-medical grade respirator. Source: Razer
Project Hazel
Razer, known mostly for its gaming accessories such as mice, keyboards and gaming chairs, rolled out a new concept at CES 2021 for a smart mask to fight COVID-19.
While the mask is just a concept design, other concepts from the company have gone to market or have been integrated into other products. Called Project Hazel, the smart mask features N95 medical-grade respirator protection using detachable and rechargeable active ventilators and smart pods that regulate airflow for optimal breathability. It also has high bacterial filtration, capable of filtering at least 85% of airborne particles, and has a high fluid resistance.
Project Hazel has a transparent design so that those around the wearer can still see facial cues such as a smile or laugh and it allows the hard of hearing to read lips. Interior lights activate automatically in the dark and a voice amp technology uses a built-in microphone and amplifier to enhance speech. For now, it is unclear if the mask can be modified to sound like Bane, however.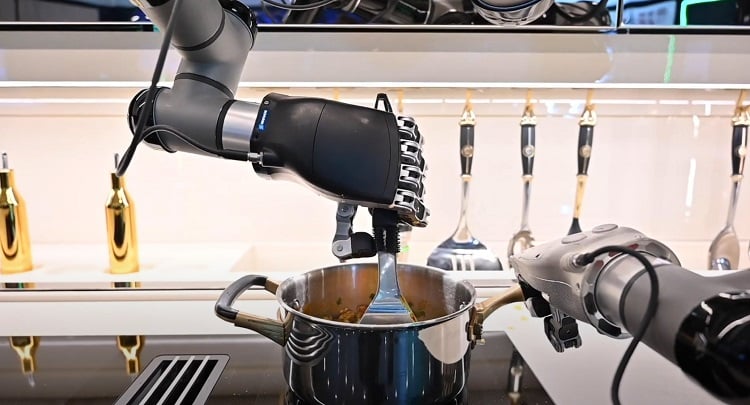 The Moley Kitchen's menu was put together from three chefs and eventually will be able to create 5,000 meals. Source: Moley Robotics
The Moley Kitchen
Billed as the world's first robotic kitchen, British technology vendor Moley Robotics showcased a new luxury kitchen that can prepare freshly cooked meals with the touch of a button.
Six years in the making, the Moley Kitchen, which was developed in collaboration with German robotic company Schunk, features two robotic arms with fully articulated hands. The hand movements mimic human hands with the ability to retrieve ingredients from a smart fridge, adjust the temperature of an oven or range, use the sink to fill pans, and pour, mix and plate meals.
After cooking, the robot even cleans the dishes, which is something everyone can get behind.
The robotic kitchen's design and style was patterned after chefs Tim Anderson, Nicole Pisani and Andrew Clark who created 30 dishes to show the capabilities of the robots. Moley Robotics said it will add new recipes every month to reach a digital menu with more than 5,000 choices.
The Moley Kitchen uses a combination of sensors and optical cameras to map ingredients, cookware and utensils in the kitchen with markers on handles and pan lids to help the robot orient itself with pots, pans and more. The optical system can identify dropped food and clean up before and after cooking. No word on what a robotics kitchen would cost, but it probably won't be cheap.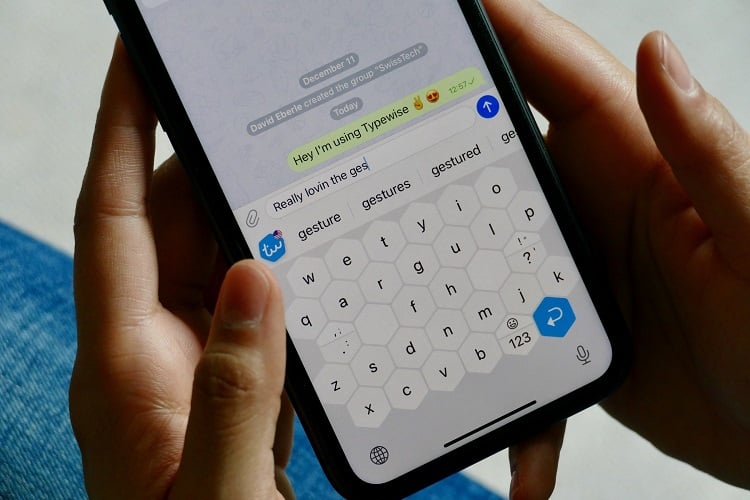 Typewise 3.0 reduces typos by 80% and results in 33% faster typing speeds. Source: Typewise
Typewise 3.0
Swiss-based app developer Typewise released the latest version of its smartphone typing app, called Typewise 3.0, at CES 2021.
The app turns an ordinary smartphone keyboard into a honeycomb style layout to mimic conventional keyboards. The device reportedly reduces the number of typos and any typos that do occur will be fixed via new smart autocorrect. Typewise said that the app reduces typos by 80% and results in 33% faster typing speeds.
The autocorrect software was developed with engineers from ETH Zurich, a research hub, and provides a higher percentage of corrected words than other leading brands, the company claimed.
Using AI, the technology can run offline and neither the app nor third party apps can access any user data.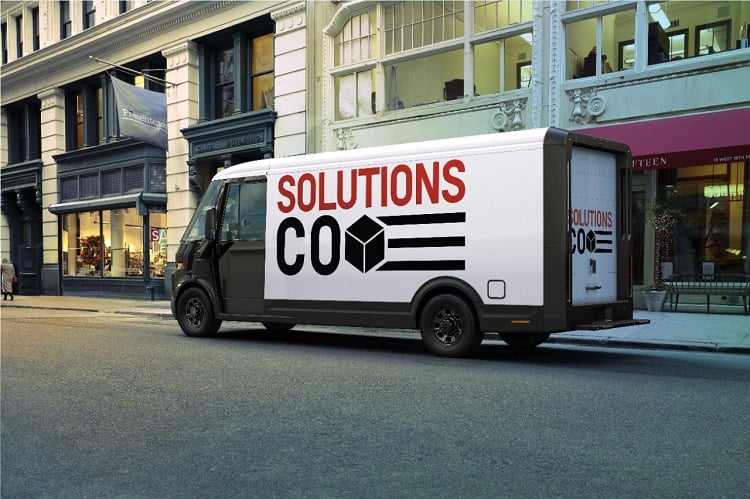 The second vehicle to be created from GM's new BrightDrop business will be the EV600, an electric vehicle with 600 lb of cargo. Source: GM
BrightDrop
General Motors launched a new business during CES 2021 called BrightDrop — an ecosystem for electric first-to-last-mile products, software and services.
BrightDrop is designed to help lower the costs, improve safety and increase productivity and security for businesses looking to deliver goods. BrightDrop will use the expansion of GM's Ultium platform — the platform for GM's line of electric vehicles (EVs) that are coming to market in the next five years — as well as its software and service opportunities.
GM said it plans for 40% of its U.S. fleet to be battery EVs by the end of 2025, reaching an even higher percentage in future years. This includes 30 new EVs launched globally by the end of 2025. GM planned to invest $20 billion into EV platforms prior to the onset of the COVID-19 pandemic but has committed to an additional $7 billion through 2025.
GM said that by 2025, it estimates the combined market opportunity for parcel, food delivery and reverse logistics in the U.S. to be valued at more than $850 billion. And the World Economic Forum said that last-mile delivery will grow by 78% by 2030, fueled by an increase in e-commerce.
The first product to market will be the EP1, a propulsion-assisted, electric pallet developed to move goods over short distances — such as from a delivery vehicle to a front door. GM plans to roll out the EP1 this year. The machine will feature built-in electric hub motors, and carry up to 23 cubic feet of cargo with a payload capacity of 200 lb.
The second vehicle will be the EV600, an electric light commercial vehicle built for delivery of goods and services over long ranges. Built using the Ultium battery system, EV600 will have a range of up to 250 miles on a single charge with 600 cubic feet of cargo area. The electric cargo vehicle will also include advanced driver assistance systems (ADAS) technology such as front and rear park assist, automatic emergency braking, forward collision alert, following distance indictors, front pedestrian braking, lane keep assist, lane departure warning, automatic high beams and HD rear vision camera.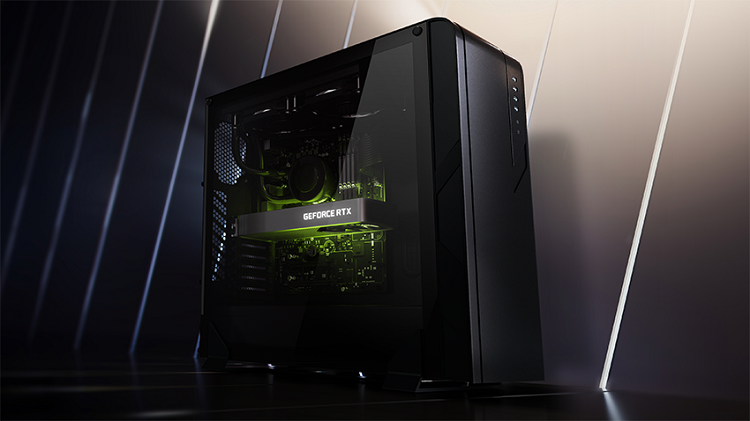 The GeForce RTX 3060 GPU is the little cousin to the heavily in-demand TI iteration released late last year. Source: Nvidia
Nvidia's GeForce RTX 3060 GPU
About a month ago, Nvidia made waves with the introduction of its GeForce RTX 3060 TI GPU, setting off a flurry of activity to garner the new GPU for the best possible gaming experience. At CES 2021, Nvidia launched its less powerful cousin in the standard edition GeForce 3060 GPU.
The GeForce 3060 GPU features 13 shade TFLOPs, 25 RF-TFLOPs for raytracing, 101 tensor-TFLOPS to power Nvidia deep learning super sampling (DLSS), 192-bit memory interface and 12 GB of GDDR6 memory. The GPU includes Nvidia Reflex technology, which reduces system latency to make games more responsive and Nvidia Broadcast, a suite of audio and video AI enhancements such as virtual backgrounds, motion capture and advanced noise removal for chats, video conferences and Zoom calls.
Priced at $329, it won't break the bank for gamers looking for an upgrade, but who do not require the horsepower of the RTX 3060 TI.