Because everyone has a unique ear canal, much like a fingerprint, which makes it difficult to find a one-size-fits-all solution for ear protection, researchers from ÉTS University and IRSST used AI and modeling to help manufacturers create earplugs that will properly protect workers.
Noise exposure is responsible for 22% of worldwide work-related health problems. Excessive noise causes hearing loss and tinnitus and can lead to cardiovascular diseases. Earbuds help prevent these problems, but today's options are uncomfortable and do not fit all ears equally. Researchers set out to find a way to help manufacturers create more comfortable and effective earbuds.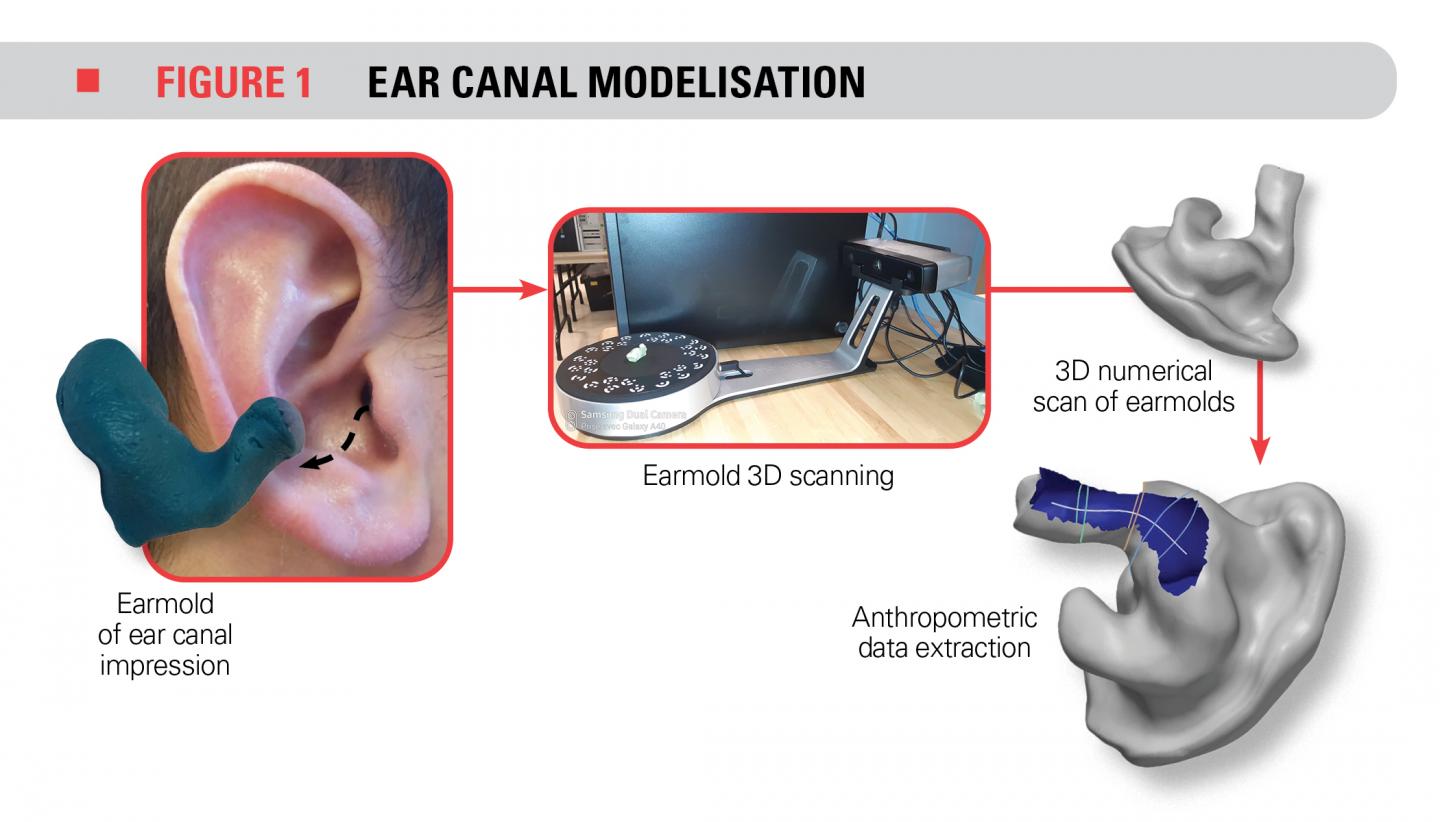 Ear canal models. Source: ÉTS
The structure of ear canals was analyzed to find correlations between shapes and the effectiveness of three commonly used models of earplugs. Earplugs must fit properly in the ear canal and exert pressure against the walls of the ear canal to create a tight seal. But too much pressure causes the user pain.
To find the best compromise between comfort and efficiency, it is important to understand the relationship between shapes of both the ear canal and the earbud. Researchers created 3D models of volunteer workers' ear canals by injecting molding material into the ear canals. The molds were scanned with measurement software and established the geometric characteristics of the ear canal.
The noise attenuation of the three earplug models was measured using two mini microphones that were installed in and around the earplugs. Statistical analysis and AI algorithms were used to categorize the morphology of the participant's ear canals and test the noise dampening abilities of the earplugs.
Results showed that an area of the ear canal called the "first elbow" is closely linked to noise attenuation by the earplugs. Groups of similar structures created with AI would allow researchers to create a variety of tools for manufacturers to produce a range of comfortable earplugs.