Researchers from the Finnish Center for Artificial Intelligence (FCAI), Tampere University Hospital, Planmeca and the Alan Turning Institute have created an AI model that can automatically show the exact location of mandibular canals. The model uses deep neural networks and is trained using a dataset of 3D cone beam computer tomography (CT) scans.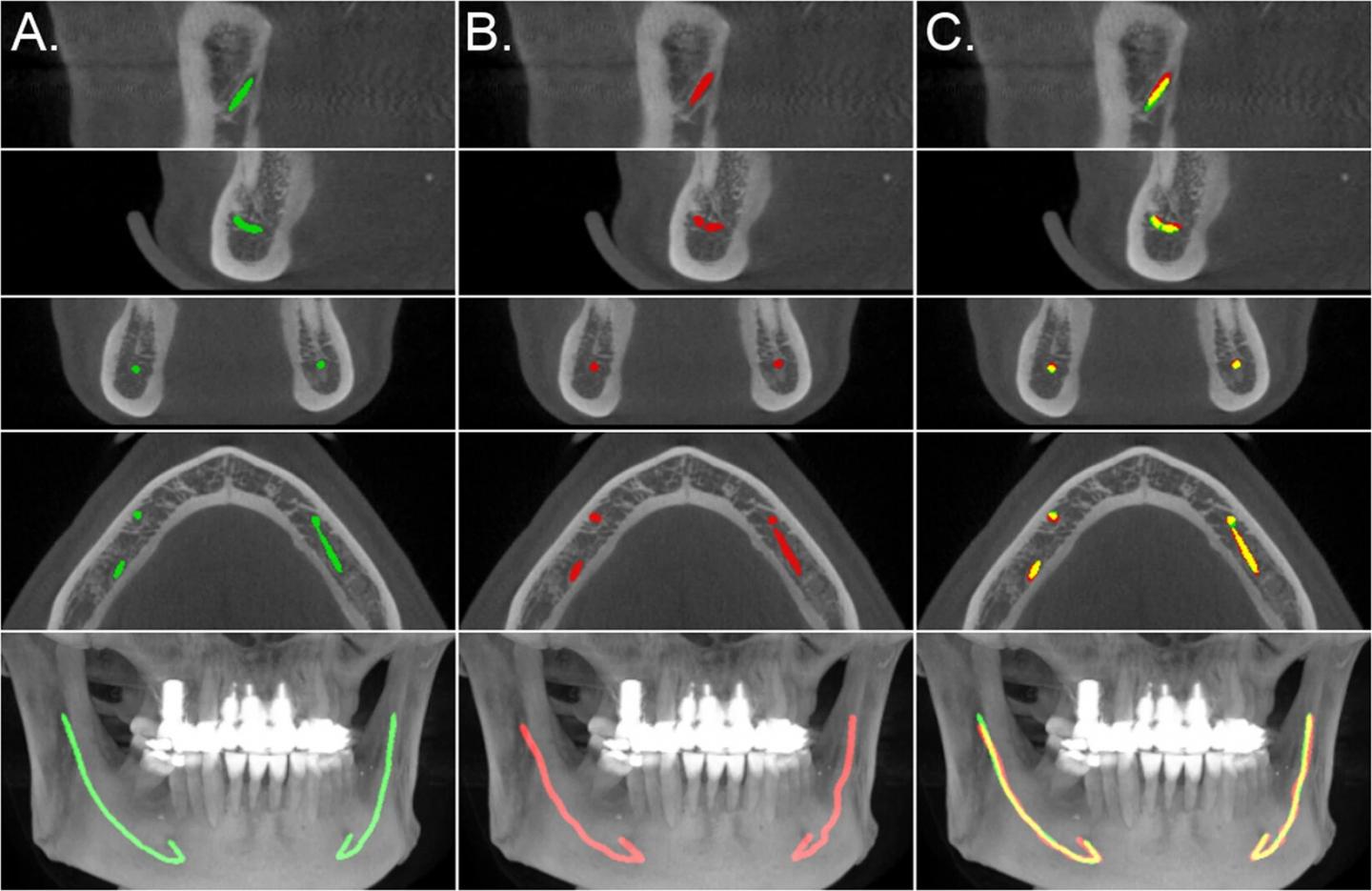 Comparison of the model segmentation and the ground truth, from the secondary test data annotations, for a CBCT scan. For further explanation, see the research article in Scientific Reports. Source: Joel Jaskari et. al
When planning dental implant operations, including implant size and position, dentists need to know the exact location of the mandibular canal. The mandibular canal is located on both sides of the lower jaw with the alveolar nerve. The lower jaw is complex and locating the mandibular canal requires x-ray and CT scans to detect and diagnose structures. This can be laborious and time consuming.
The new model is based on fully convolutional architecture, which is fast and efficient. This kind of deep learning model can localize the mandibular canals with accuracy. The model surpasses statistical shape models, which is the current automated method to localize mandibular canals.
The model was just as accurate as human specialists in simple cases. Researchers say that more development needs to be done before it will be as accurate in more complex cases. The goal of the model is to make the jobs of dentists and radiologists easier, not to replace them.
A paper on this model was published in Scientific Reports.